Rome, Italy -- Feb 18 - 21
PAGE 1
We had by far the best time in Rome. It has so much to see and do, that we were site seeing for two full days and only saw the major stuff. We met a lot more neat people there and had more fun at night also. So much fun I had to make TWO pages for Rome.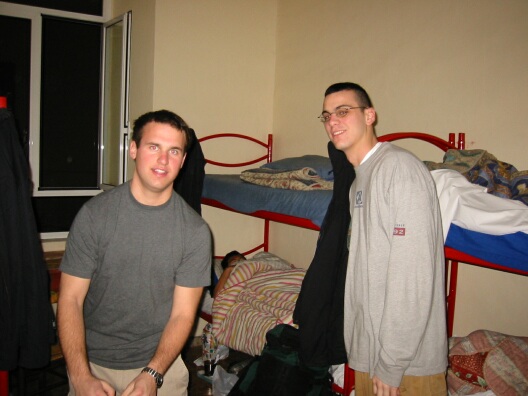 Here is Brad and Joe at our hostel, the very first night we got to Rome. This was taken as we were leaving at 6 AM to go to Cinque Terra. Notice the little chinese guy that apparently was our room mate. We had moved in and didnt notice him until like 15 minutes. We named him Chun Lee.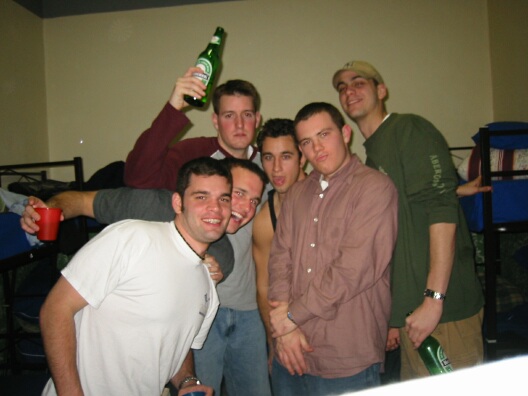 Here is us playing with the auto-picture mode at the hostel before we went out one night.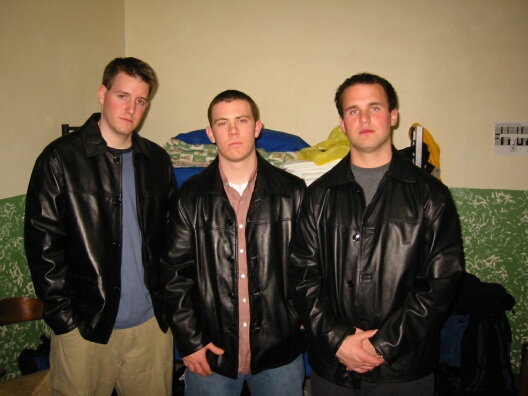 Here are the three leather wearing men. We all bought jackets in Florence for about 115 dollars each. Very soft, high quality leather everywhere in Florence.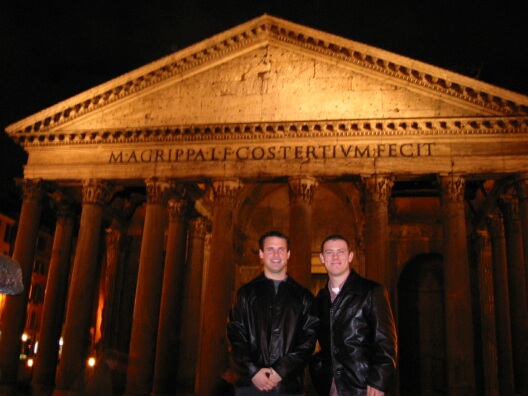 Here is me and Brad in front of the lit up Pantheon. Not the Parthenon, which you can see on the Athens page.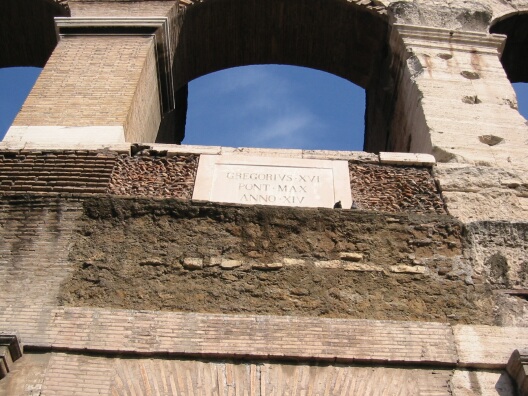 Here is the ensignia as we walked into the Colloseum. It just looked cool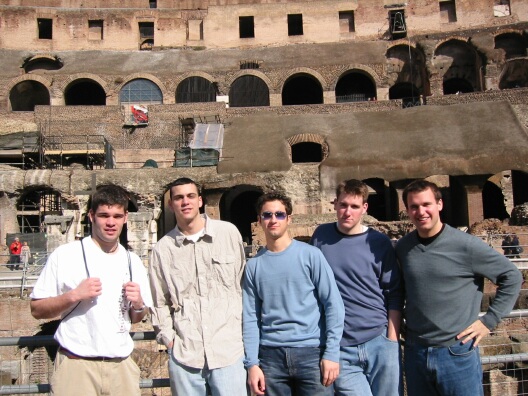 Here is the group minus me inside the colluseum, or whats left of it.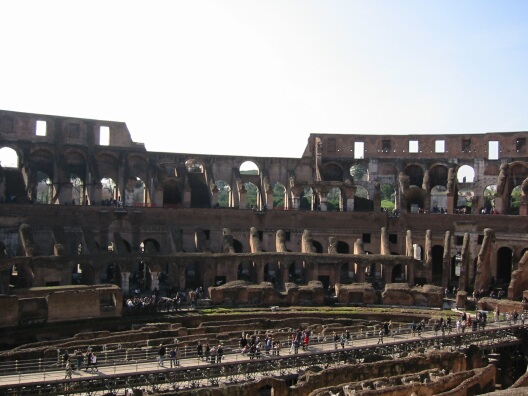 Here is basically what is inside the colloseum. Its definitely as big as you would expect it, and is very similar to what you saw in Gladiator. The floor is no longer there so all the tunnels below are revealed.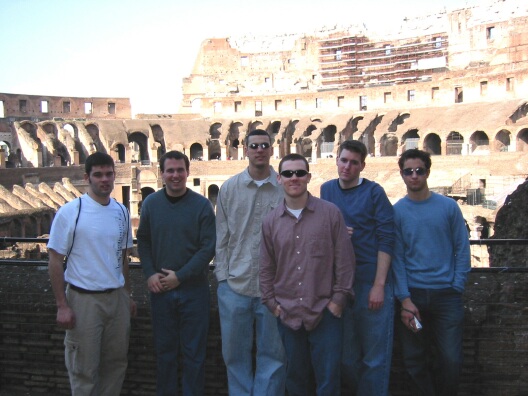 Here is the entire group in the colloseum.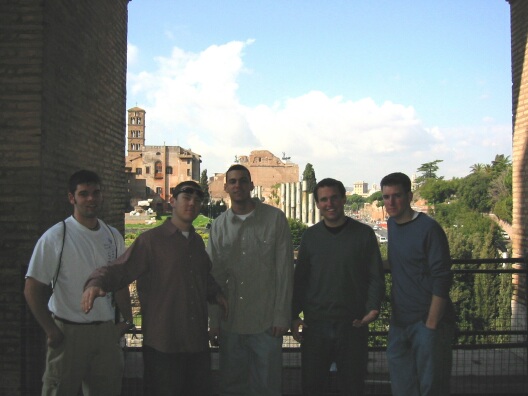 Here is another group shot from the Colloseum overlooking the forum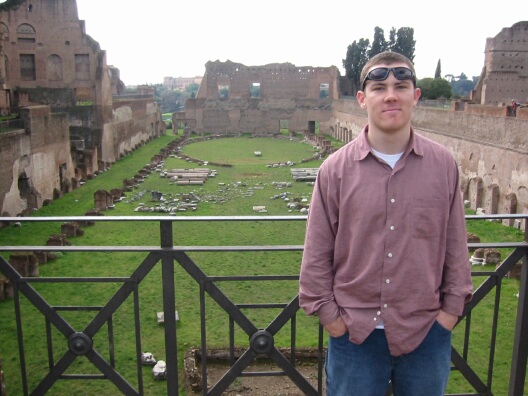 Here is a view of an area of the forum used for some type of religious worship or something.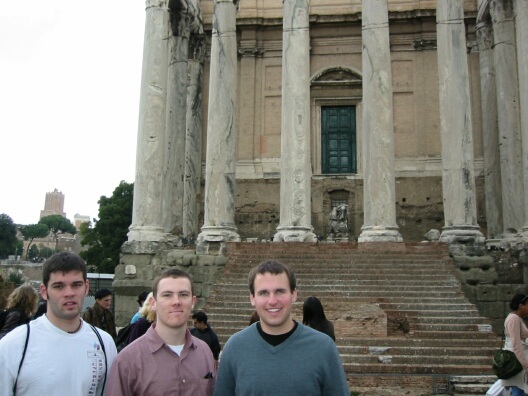 Here is Francis, Me, and Brad in front of a house of government for the Roman empire. Most of the ruins were simple that -- ruins. Some were preserved better than others but the ruins area was definitely neat to see.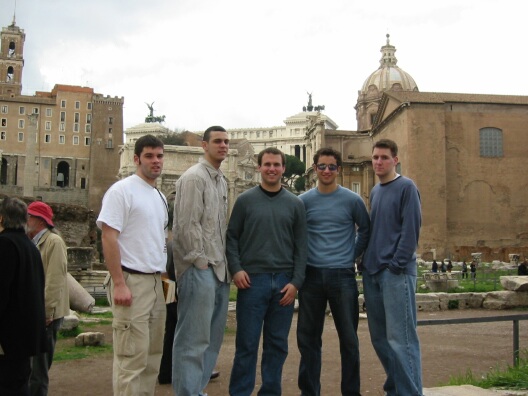 Here is the 5 minus me with ruins around them and the piazza venezia way behind them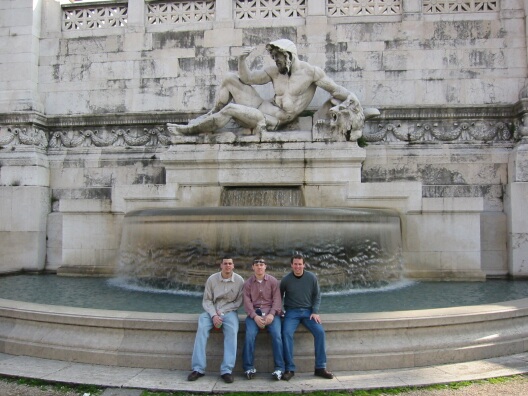 Joe, Me, and Brad in front of a SIDE fountain to my favorite Piazza, the Piazza Venezia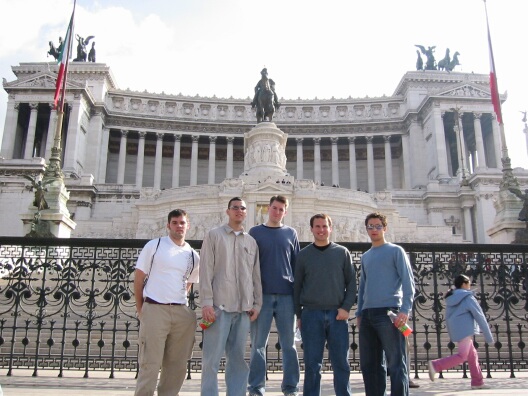 Here is the 5 again with me takin the pic. They are in front of the Piazza Venezia.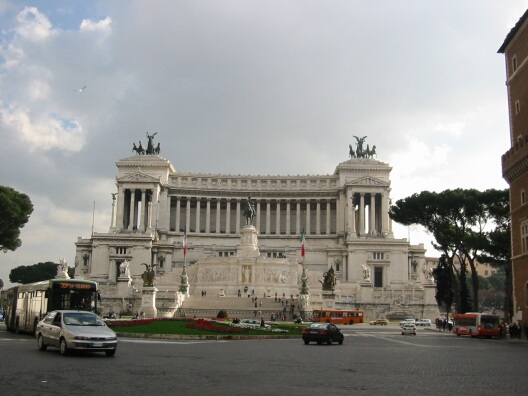 Here is the Piazza Venezia from a little ways. Its very impressive and my second favorite behind the Vatican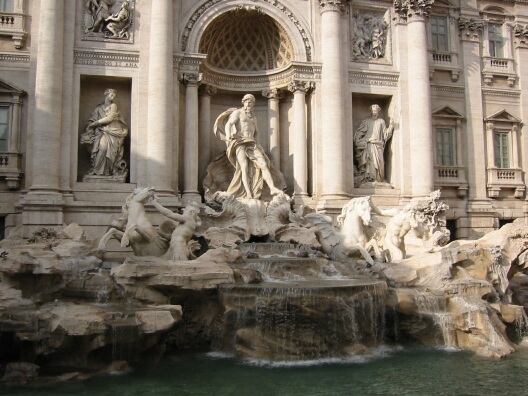 Here is the fountain that Frank Sinatra made famous, the Trevi Fountain. "3 Coins in a Fountain"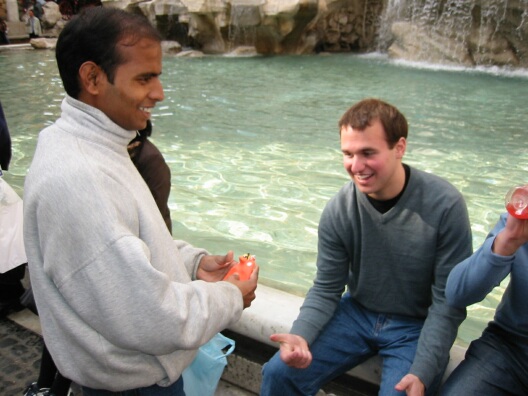 Here is brad getting sold some junk by the thousands of street sellers in Rome. He didnt buy.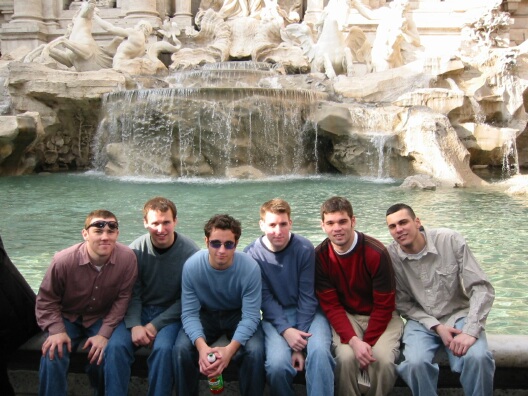 Here is the whole group in front of Sinatra's fountain, the Trevi Fountain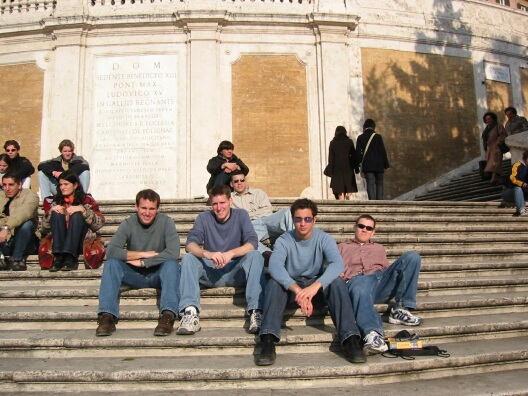 Here is us chilling on the Spanish Steps in the sun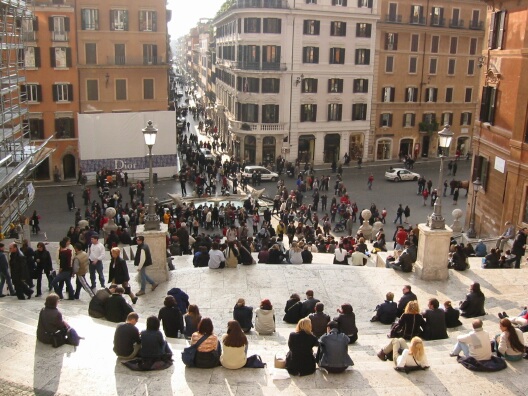 Here is the Spanish Steps from the top looking down. Its a big hangout.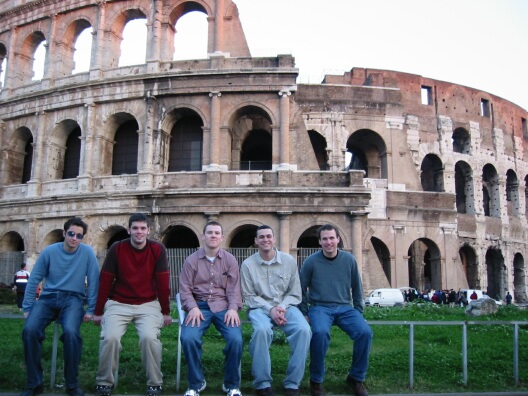 Here is the group of 5 at dusk in front of the colloseum. Pretty cool
First Break -- Cinque Terra, Italy -- Feb 16-17
First Break -- Florence, Italy -- Feb 17 - 18
First Break -- Rome, Italy (page 2) -- Feb 18 - 21
First Break -- Athens, Greece -- Feb 21 - 24