Athens, Greece -- Feb 21 - 24th
Greece was not much beyond the ancient Greek ruins and the great weather. The islands were not quite ready for beach weather, the air is polluted, and there are lots of shady people there.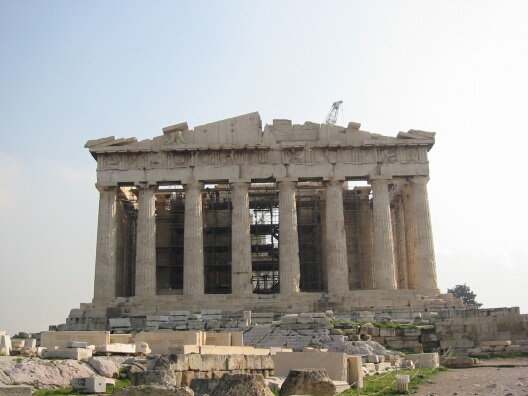 Here it is, the Parthenon. Very old, and its actually all under Construction there in order to get everything ready for Athens to host the summer olympics in 2004.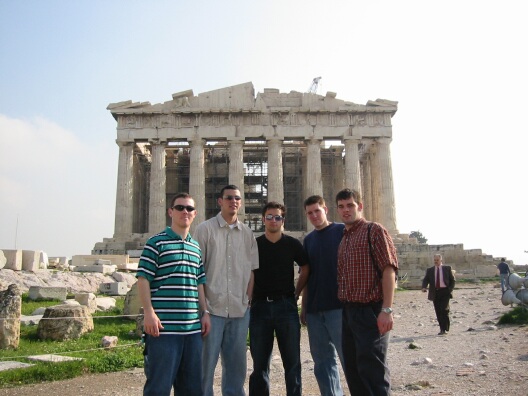 Here we are, the 5 of us in Greece in front of the Parthenon. The whole ancient Greek area that the Parthenon is on and looks over is called the Acropolis.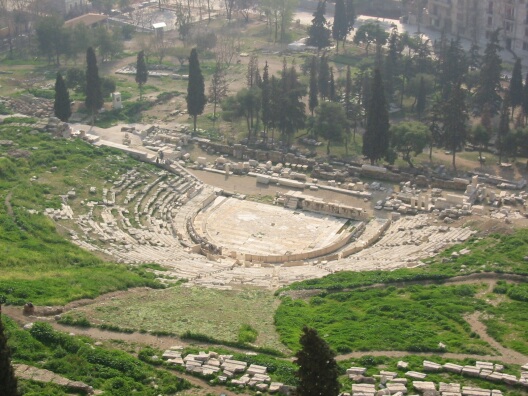 Here is the Theatre of Dionysus, one of the first and best theatres ever.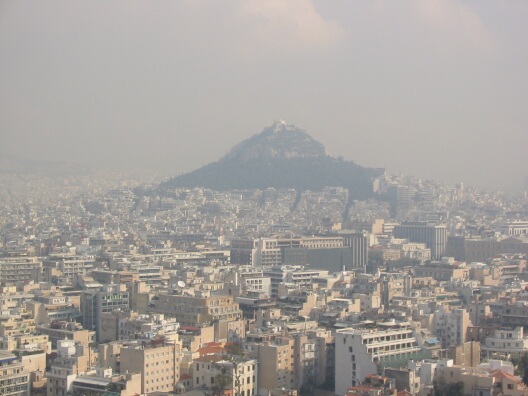 Here is a view atop the Acropolis across Athens to the hill which we would later climb. Atop the hill is a small church and area for tourists. The hazy air is pollution, which worsens with heat. Luckily it was only 70 or so, but during the summer avoid Athens.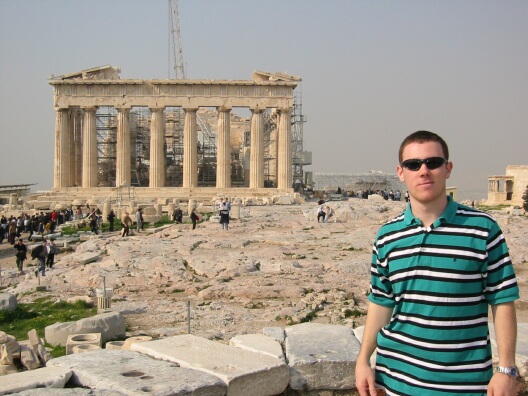 Here I am with another view of the Parthenon and its construction.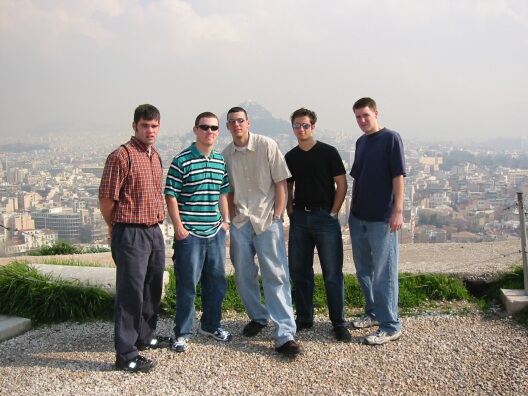 Here we are overlooking Athens behind the Parthenon.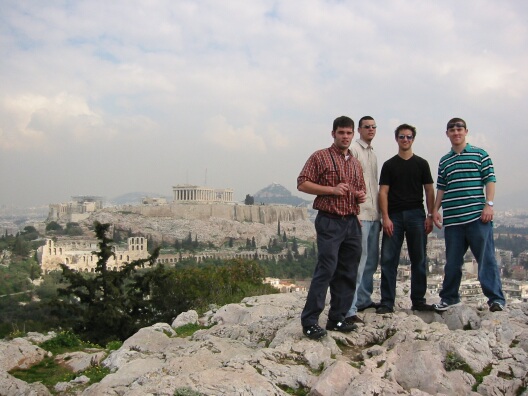 Here we are on a cliff across from the Acropolis. Notice the Parthenon to our left in the background.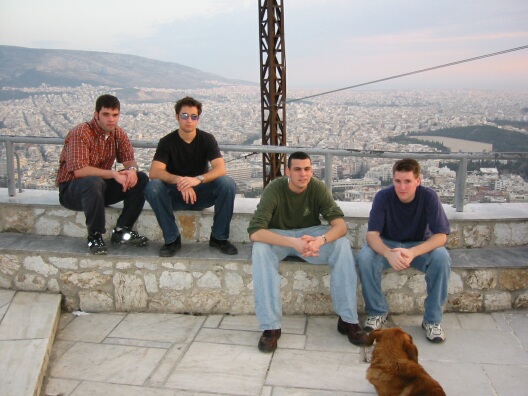 Here we are taking a rest at the top of the first hill show earlier in these pics. The dog there is just chillin up there. Dogs and cats cover the city and just go everywhere -- in shops, restaurants, and wherever they can get food and not be harrassed by the owners.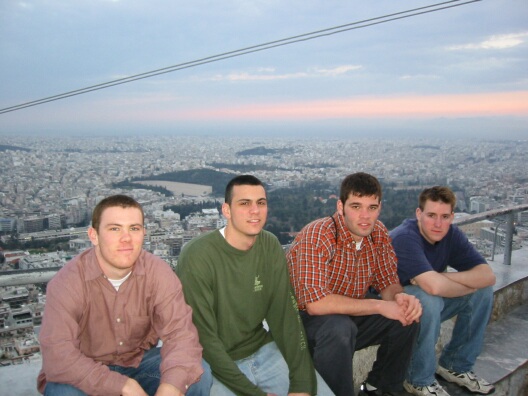 Here we are on the hill again overlooking Athens at sunset.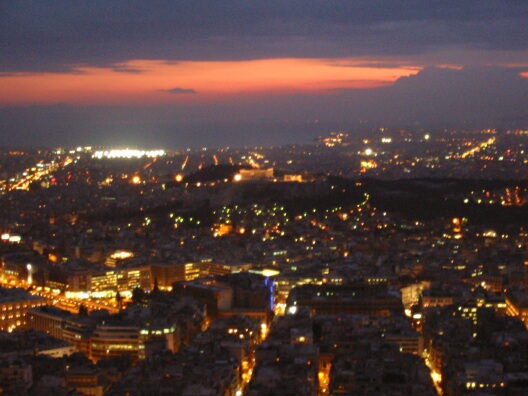 Here is Athens at night. The picture is kinda hazy, but in the middle if you look well enough you can see the Parthenon atop the Acropolis.
Thanks for viewing our break and I will put pictures up as often as I can!
First Break -- Cinque Terra, Italy -- Feb 16-17
First Break -- Florence, Italy -- Feb 17 - 18
First Break -- Rome, Italy (page 1) -- Feb 18 - 21
First Break -- Rome, Italy (page 2) -- Feb 18 - 21