Florence, Italy -- Feb 17-18
We had two full days and one night here, and it was definitely full of culture. Considered to be the capital of the Renaissance, the paintings and artwork here are top of the line. We went to most of the best museums but couldnt really take many pictures in the museums. Here is what we have.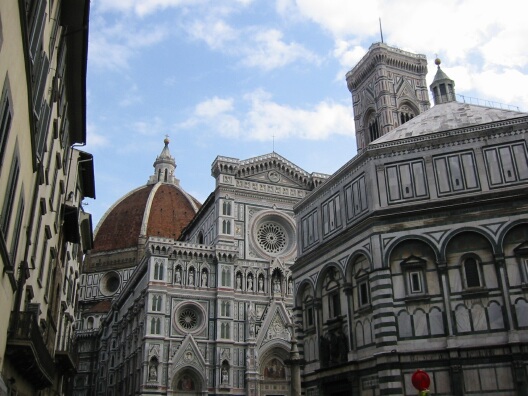 Here is a view of the famous church in Florence. The "Douma" in the background is very famous and huge.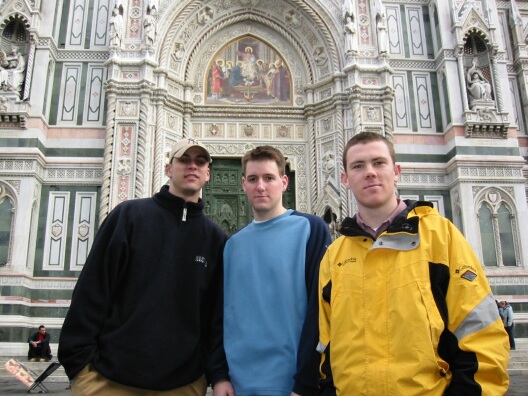 Here is Joe, John, n me in front of the church.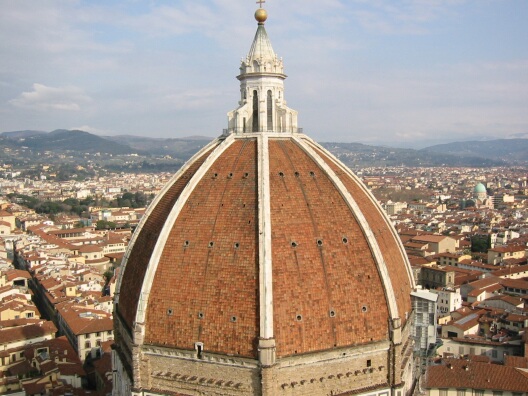 Here is an up close view of the Douma from the neighboring tower we climbed.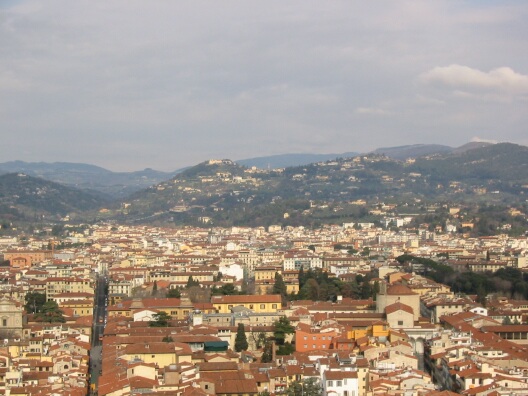 Here is view of Florence from the tower. Very cool.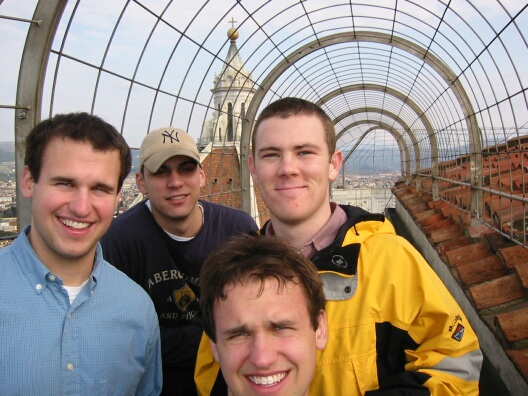 Here is Brad, Joe, Me, and Brad's twin brother Paul on top of the tower we climbed, with the Douma in the background.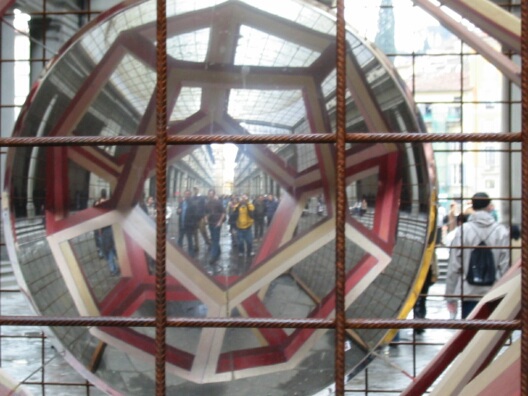 Here is a wierd picture. This is a piece of art. A mirror that distorts what is in front of it. That is us in the mirror and i took a picture of it. We have too much spare time.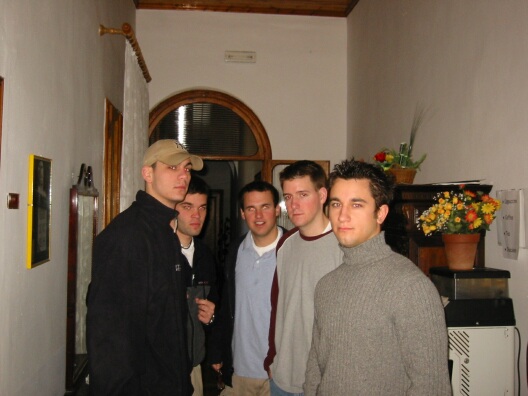 Here is us in the mom and pop hotel we stayed in. It is early, thats why they are looking at me like that.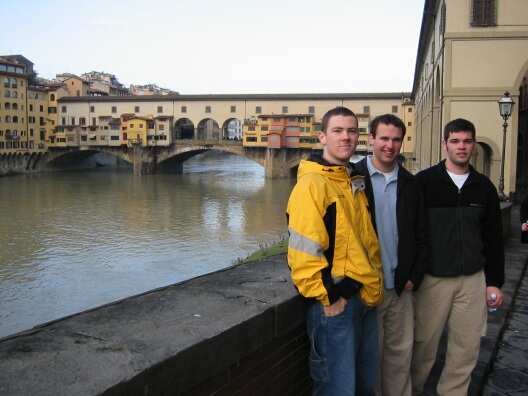 Here is the famous bridge in Florence that has apartments and shops built into it.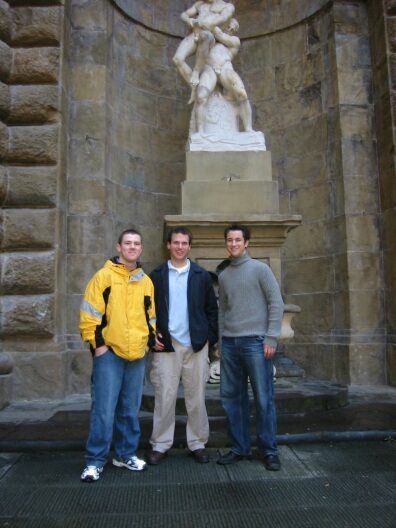 Here is me, Brad, and Pip in front of some random statue that looked cool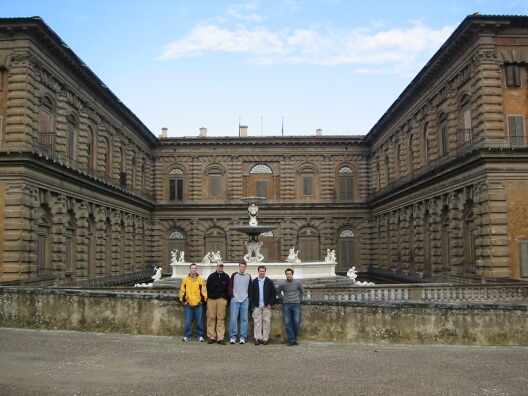 Here are 5 of us in front of the Boubilee Gardens fountain.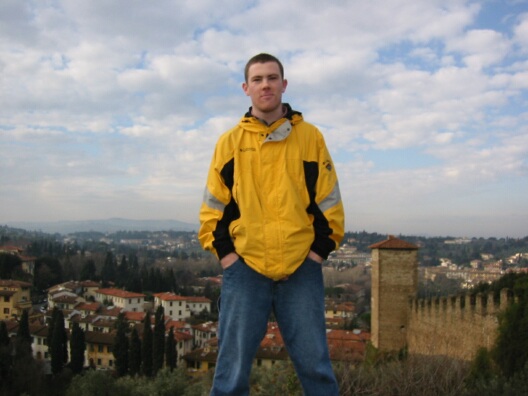 Here is me overlooking the town from the famous Boubilee Gardens.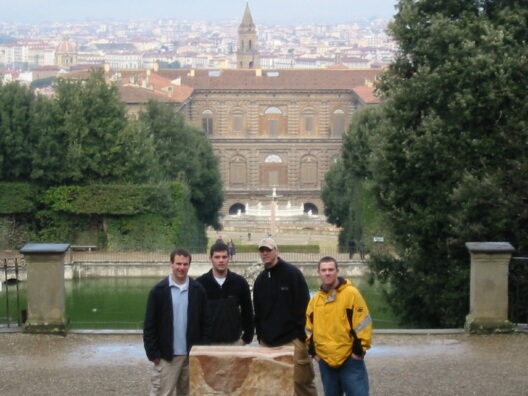 More pics at the gardens. They were very large and impressive to walk around.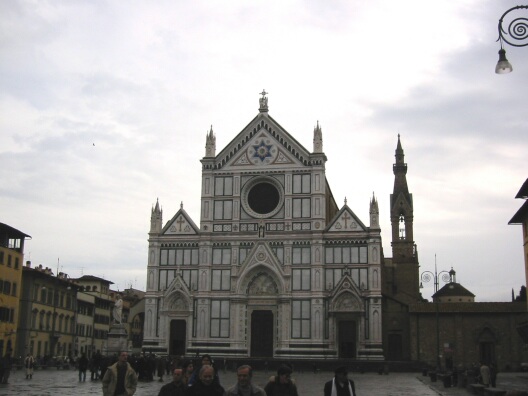 Here is a picture of another church we saw.
Don't ask. I guess we had too much free time, again.
First Break -- Cinque Terra, Italy -- Feb 16-17
First Break -- Rome, Italy (page 1) -- Feb 18 - 21
First Break -- Rome, Italy (page 2) -- Feb 18 - 21
First Break -- Athens, Greece -- Feb 21 - 24