Cinque Terra, Italy -- Feb 16-17
Cinque Terra is a small group of 5 towns in Northwestern Italy all along the coast of the Mediterranean. They each are nestled against the ocean amongst small rocks, mountains, and hilly plains. They are unaccessible basically except by train. You can hike about an hour between each town over, up and down mountains, or you can ride the 2 minute train to the next town. We only did one hike and were dead.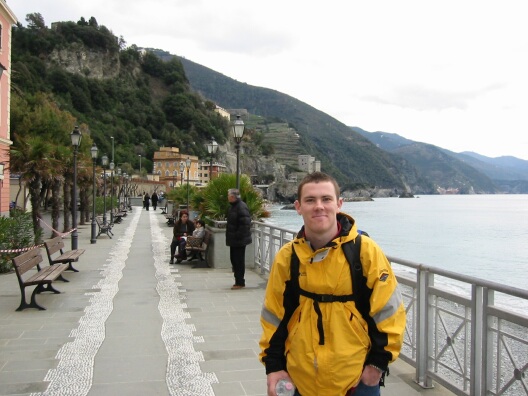 Here is the first pic taken. Me right outside the train station to the first town, Monterosso.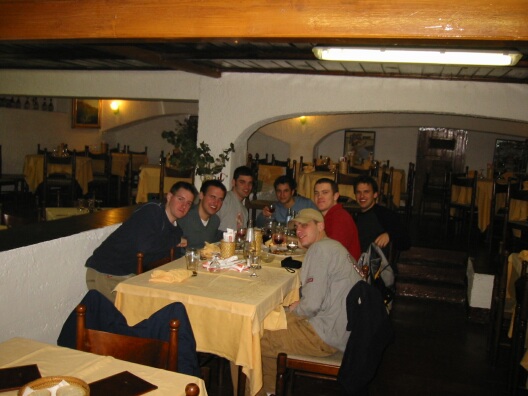 Here we are at our first meal in Italy, lunch at a small time Italian restaurant in Monterosso.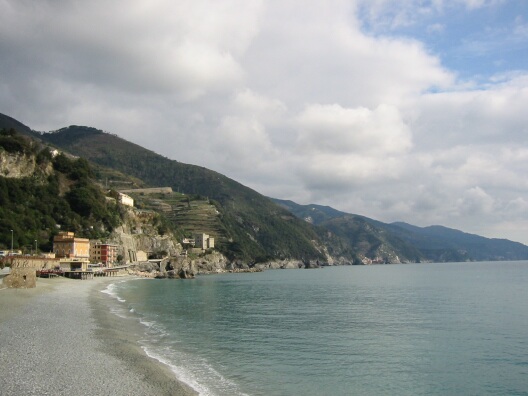 Here is the coastline. Pretty cool eh.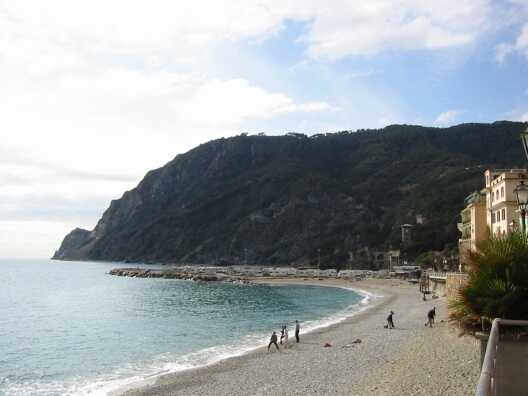 Another view of the coast in the afternoon.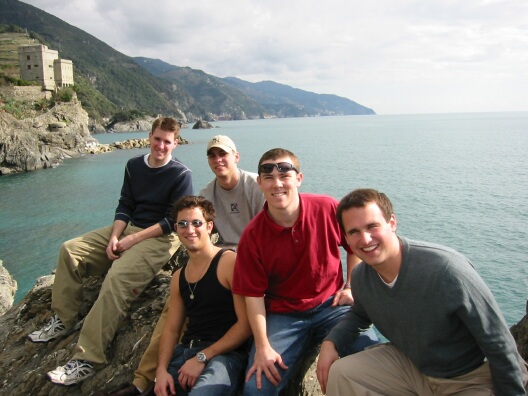 Chilling on this big rock we found on the beach. We named it "Socrates Stone"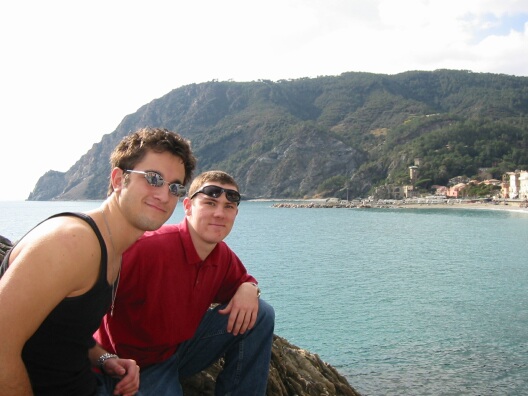 Another view on Socrates Stone of Pip and Me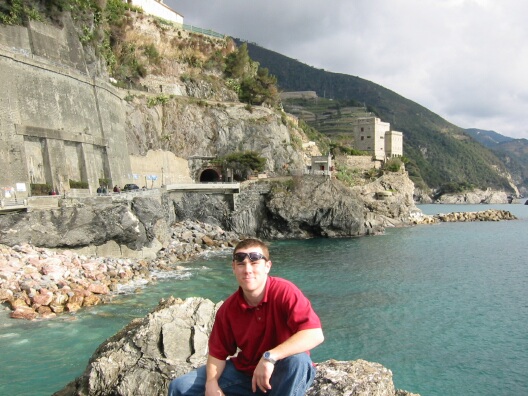 Me on Socrates Stone, again.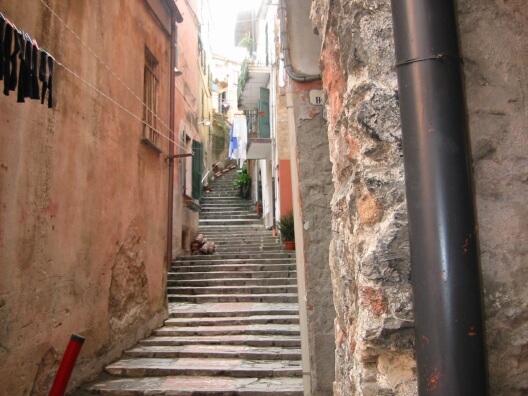 Here is what all the streets mostly in the small towns looked like.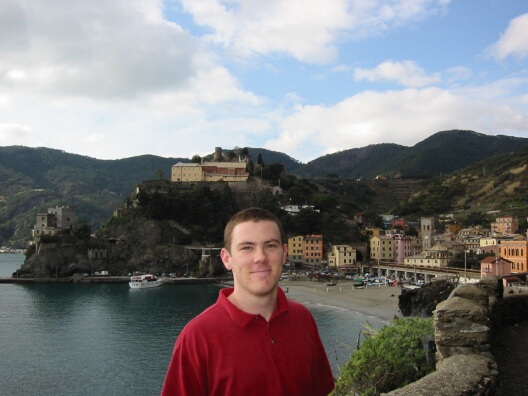 Another view of the coast with more of me. Im in too many pictures.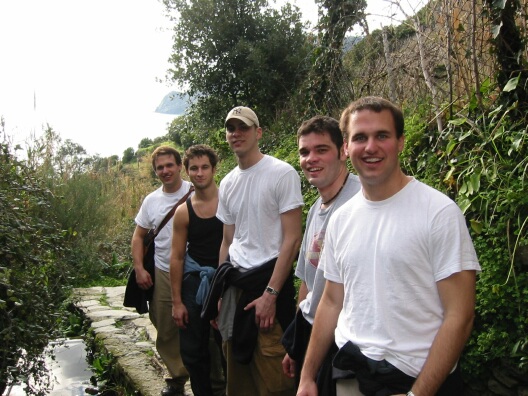 Here is everyone during our hike from town 1 to town 2. It was actually above 70, and we are all soaking wet.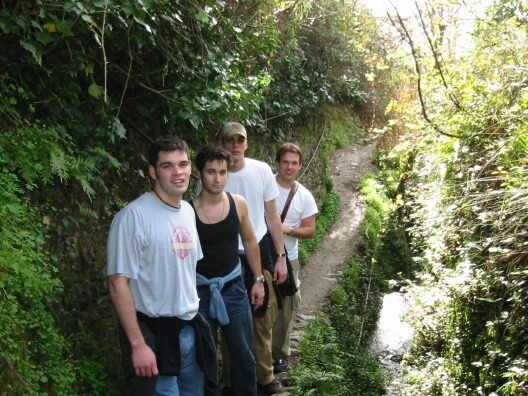 More pics of us on the hike between town 1 and 2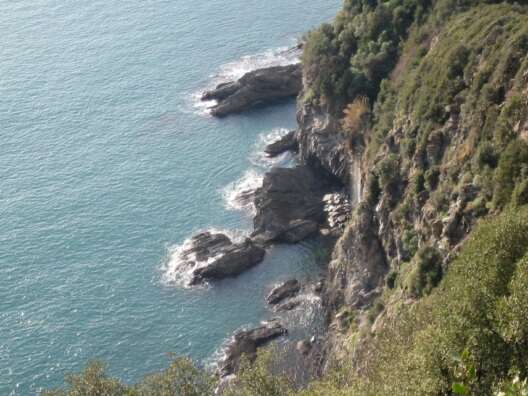 The cliffs we were walking on overlooked this right below us.
Town number 2, Vernanza.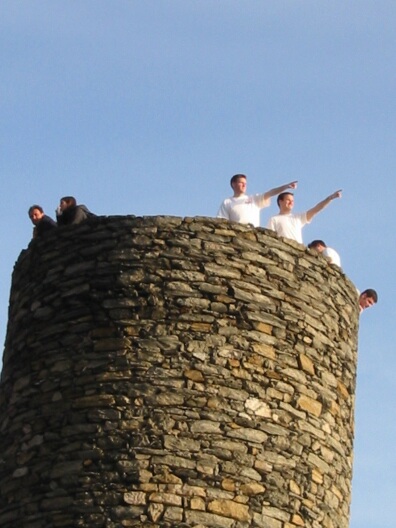 Here Brad and John point off into the horizon. At what, i dont know.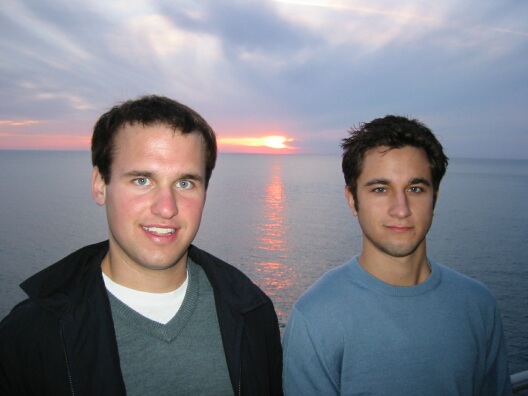 Brad and Pip at sunset. AHHHHHHHH
First Break -- Florence, Italy -- Feb 17 - 18
First Break -- Rome, Italy (page 1) -- Feb 18 - 21
First Break -- Rome, Italy (page 2) -- Feb 18 - 21
First Break -- Athens, Greece -- Feb 21 - 24