We went to Toledo for a night and had a great time. Thats where the ND Spain program is, so we all knew quite a few kids there. Toledo is a very small town and was really cool, and we wished we could have spent more time there.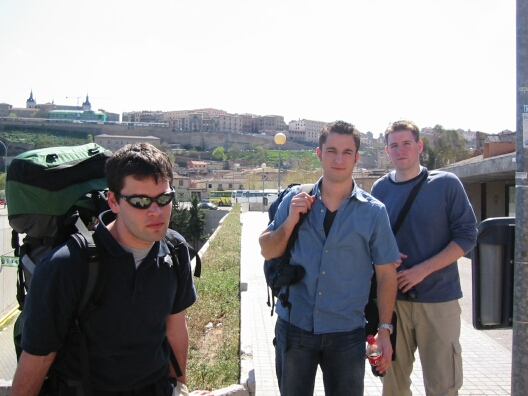 Francis, Pip, and John get off the bus and head up that hill to Toledo
Pip and I in front of the Toledo Cathedral.
Me, Katie, and Brad in front of the Cathedral. Katie is in the ND Spain program and showed us around, found us a place to stay, etc.
Pip and Francis display some swords. Toledo is like the world's best maker of swords and knives, so all the stores have tons of them.
Francis looks off into the distance while Brad and I smiled for the picture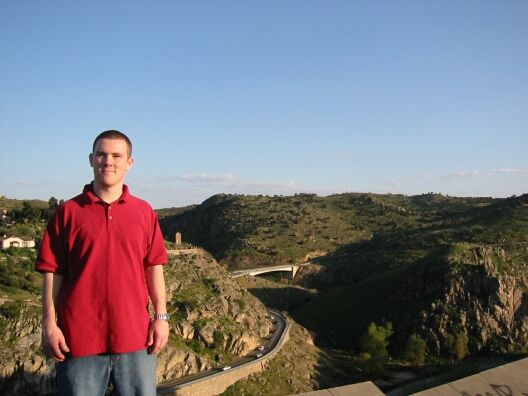 Here I am on some wall over looking the edge of the old town Toledo, which is on a large hill.
Here all 6 of use pose on the wall for a good pic with the Spanish countryside in the background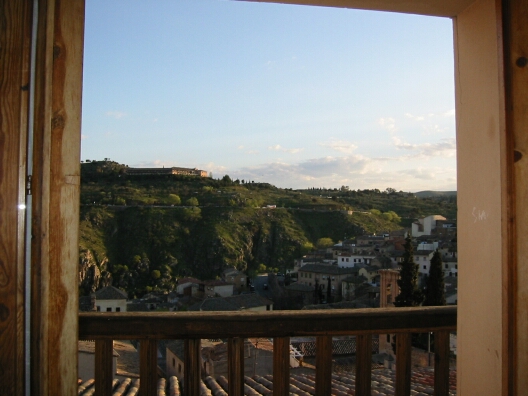 Here was the view outside our hotel in Toledo. Cool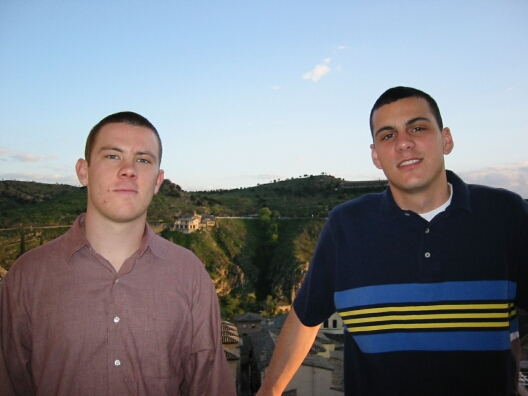 Joe and I pose for a pic on our balcony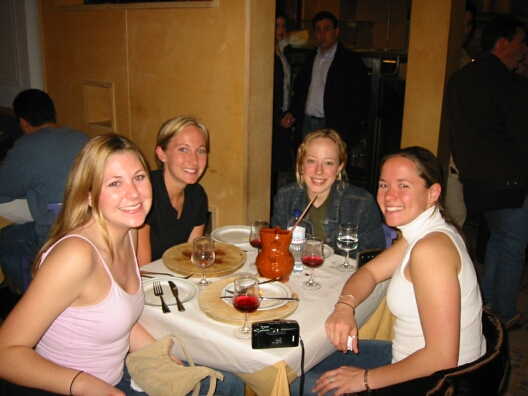 Here are some of the girls we hung out with. Renee from London ND, her friend Michelle from Nevada, Erica from London ND, and Bethany ND from Spain
Here we all hang out at an outdoor cafe/bar in Toledo. Its a real chill place where you can hang outside most of the year. It was good to be away from a big city.
Here we are later that night at an Irish Bar in Toledo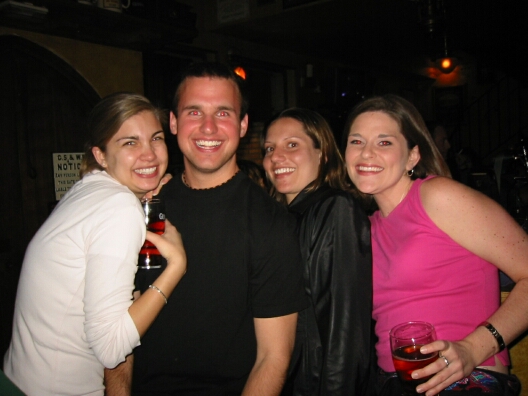 Brad is the center of attention with these 3 Spain girls.
Here is a panoramic of that wall we were sitting on in the earlier pictures. A pretty cool view.
Break 2 -- Madrid -- March 29th - April 1st
Break 2 -- Barcelona -- April 2nd - 4th
Break 2 -- Nice -- April 4th - 7th