Barcelona is an awesome city, and on the coast. Unfortunately for us, it rained all the time, literally that we were there. Well, a few guys stayed behind an extra day and had good weather, but our first two days were cold and rainy, as you will see in the pics.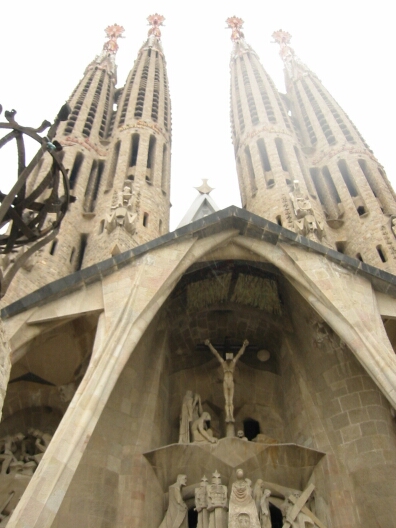 Here is a Cathedral we saw that was started by Guadi around the turn of the 20th century, and will take an estimated 200 years to complete. These pictures dont do it justice, but its a wild piece of work.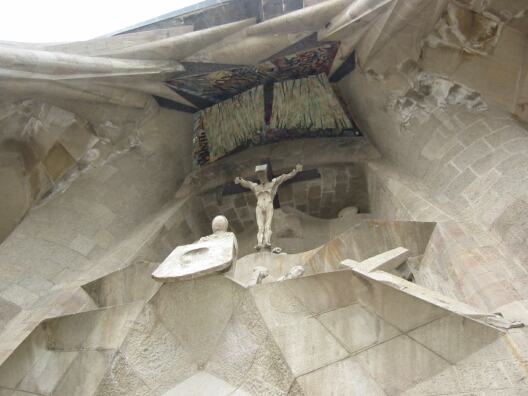 Here is the entrance and his depiction of Christ on the cross. Looks wild huh?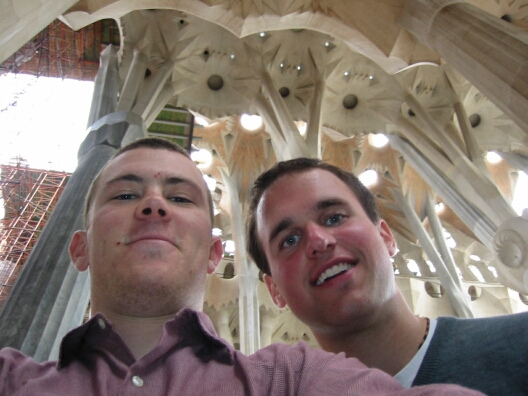 Me and Brad with the upwards picture trick again.
Here are 5 of us in front of the Cathedral as you can see, the older parts intentionally look wild. This part is only 100 years old, so thats not weather deterioration but his actual work.
Here are 4 of the steeple things from midway up on of the other ones. As you can see, the weather is quite charming.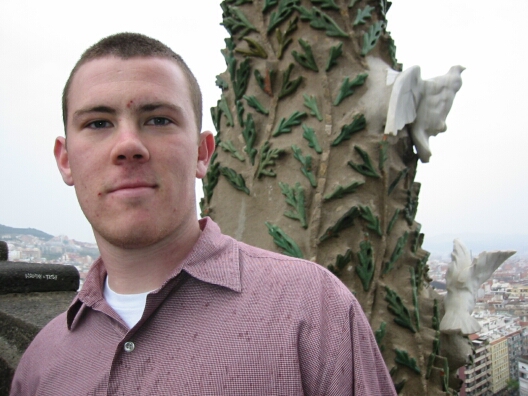 Here is an upclose of me on the way up. See the detail in that little piece and you can see how it would take 200 years.
Here Brad, Pip, and Francis pose on the way up.
Here were the stairs we had to climb. Its fun at first, but then once your legs start shaking its not.
Here is another Cathedral, the Barcelona Cathedral.
Here is probably my favorite picture on the trip. John took the pic, so the rest of us color coordinated the umbrellas we bought. They were all cheap, yet we used them every minute we were outside so we got our money's worth
I drink water from some fountain. Mom, dont worry, the sign said it was drinkable . . . I think
We struggle to find directions with our girlie umbrellas. Francis' clashes with his outfit
Brad and I look hard, yet we have umbrellas and are in front of a clothing store.
Brad and John pose in front of the Spanish Arc de Triumph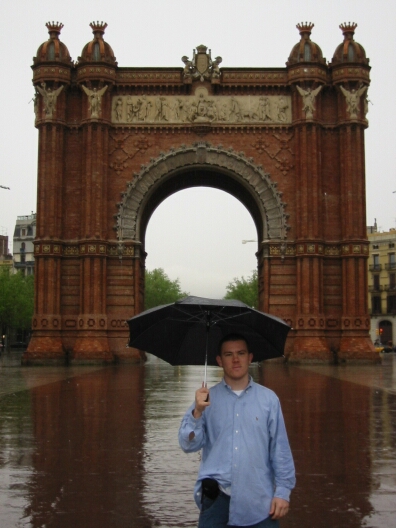 Me by myself in the rain
Brad and I are in front of an elephant sculpture. I am blowing my nose. Because of the bad weather and my sinus condition i blow my nose all the time and loudly, so they all call me an "elephant" for being loud. Ha ha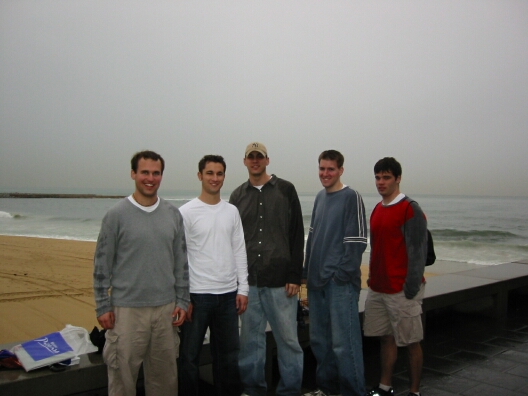 Here we are on the beach. Its cold and rainy, yet this is one of the few pics without umbrellas. The Olympic village was right nearby and was also cool.
Break 2 -- Madrid -- March 29th - April 1st
Break 2 -- Toledo -- April 1st - 2nd
Break 2 -- Nice -- April 4th - 7th