Easter Dinner and Arsenal game
The entire program went to a late Easter dinner. It was an occasion for everyone to dress up and go to a nice restaurant together. It was a Thursday night, so we all went out afterwards and had a fun time. The Arsenal game was only 7 guys -- myself, Jed, Paul, Dave, Evan, Mike, and Steve. It was a sold out, cramped, and old stadium -- 39,000 wild fans on a normal wednesday night aint no thang. Anyway enjoy these few pictures.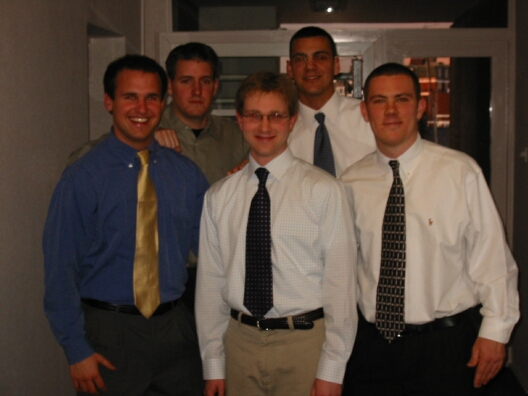 Here are the members of my flat, flat 16. Brad, Dave and me in the front, with John and Joe in the back
Here are Brad, Bunda, and Mike enjoying some wine and fine dining
Here we give a toast to the camera!
Another good picture at dinner. We had an entire restaurant rented out.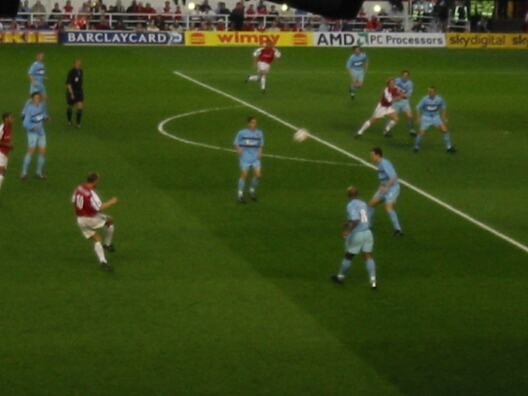 A picture of the field, which is called a "pitch" over here in Britain. Arsenal is in the red, and West Ham United in the blue. Arsenal won 2 - nil, and solidified its hold on the top of the premiership with 3 games to go.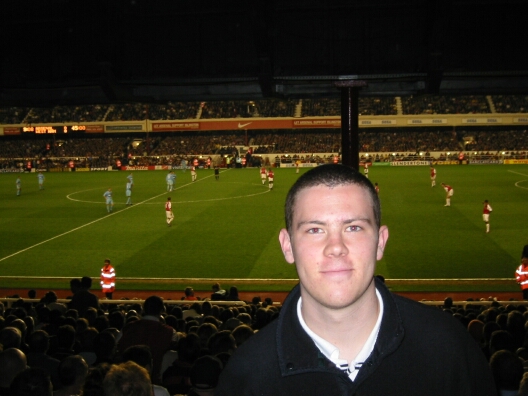 Here I am with the second half about to start behind me. We had a little overhang that blocked our view of the opposite side, but could just see the whole field.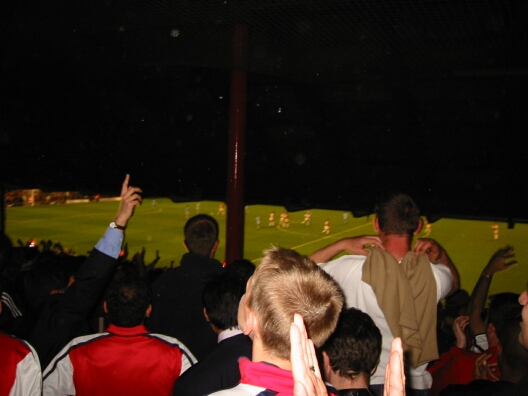 Arsenal has just scored and the place is going nuts. Believe me