We had a great time in the oldest city in Europe. While it was cloudy and cold, and the sites were nothing too special compared to what we have seen this semester, this place stood out as one of our favorites. The currency used here is the Czech Koruna, which make prices extremely cheap (one half litre of beer was about 75 american cents!). Souvenirs were equally as cheap, and of which we bought plenty. Enjoy
Brad exits our hostel, Hostel Boathouse. It is about 50 feet from the river, and the entire building is elevated about 30 feet from the ground, being an old boat house obviously.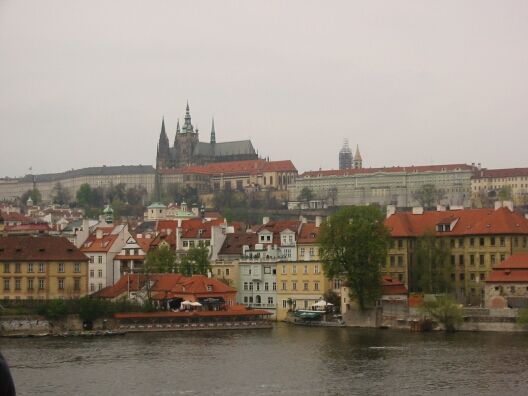 Here is a view of the main attraction in Prague, the Prague Castle. The complex has a view churches in addition to the castle, and the oldest stuff is 10th century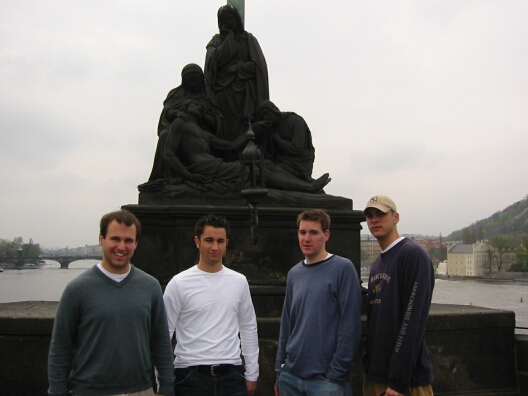 On the Charles Bridge, a very old, famous, and touristy bridge in Prague. Many of you might remember it from the movie Mission Impossible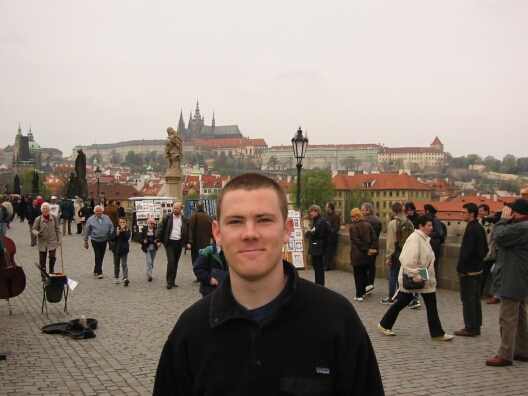 Here I am on the bridge, and you can see the castle and tourists behind me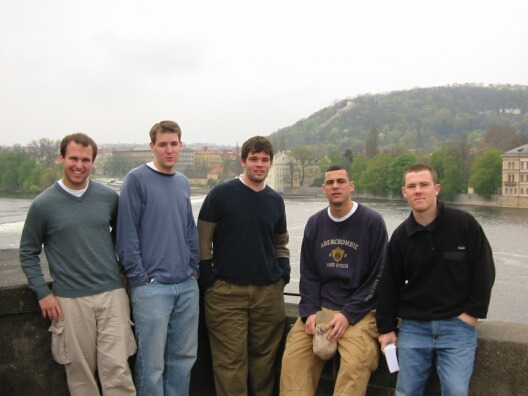 Another view from Charles Bridge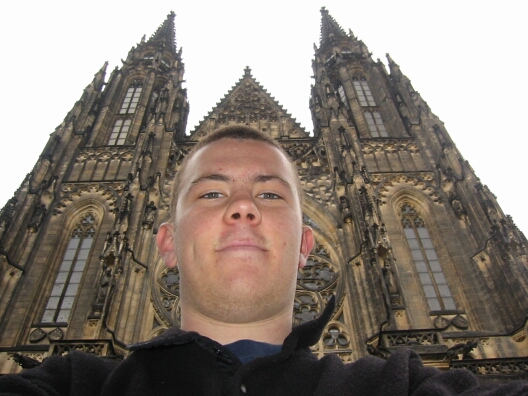 My patented take my own picture view. Behind me is the Prague Cathedral inside the compounds of Prague Castle
Here we are inside the cathedral and the camera is on auto mode.
Here is a view from atop the cathedral down on Charles Bridge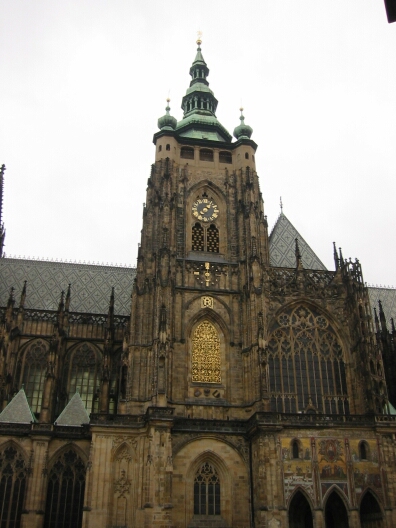 This is in the old town square, and is very similar to the Glockenspiel in Munich. Every hour the clock does a little dance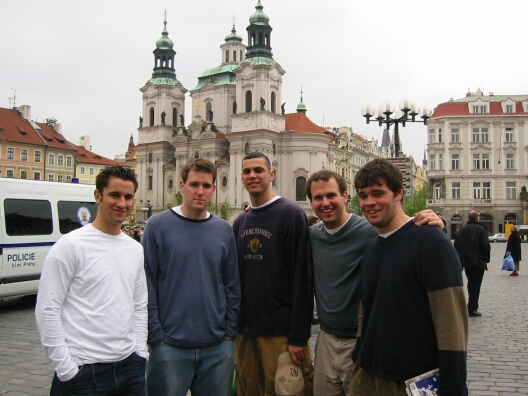 Here 5 of us are in the old town square in the center of town
Here all 6 of us are with another view from the old town square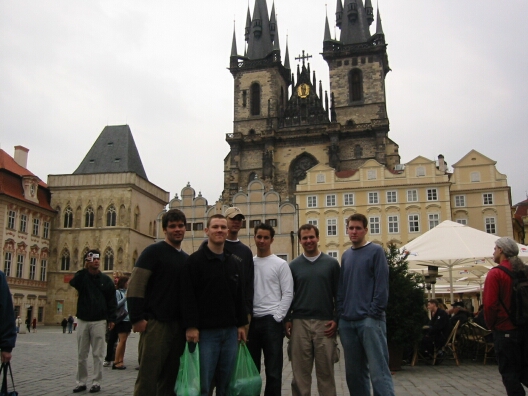 All 6 of us again
This giant chess board was cool, and two dudes were in an intense game. We didnt watch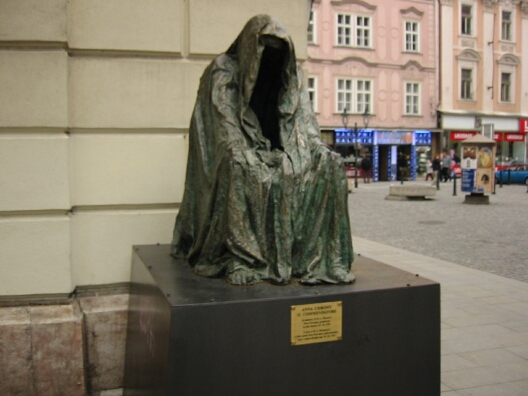 This is easily the coolest statue that I personally have ever seen. Its the Grim Reaper.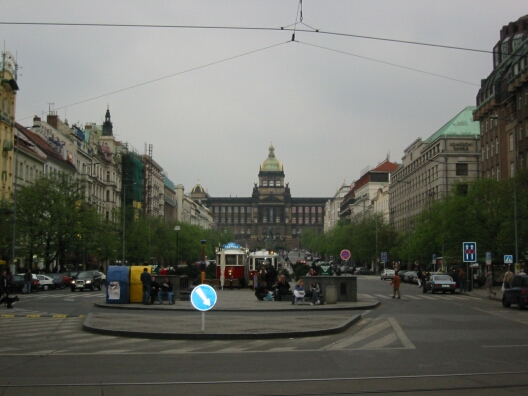 This is the new, longer town square. Thats a government building in the background
Hangin out decidin where to go next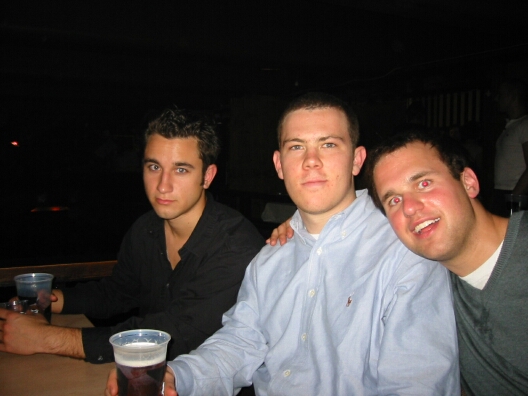 Hangin out drinking some cheap 75 cent beer
This is the view from the top deck of our Hostel overlooking the countryside and the river. Our hostel was outside of town a little bit