We just hung around London this weekend and got ready for our break next week. Buser twin number 2 (Paul) was in town from Rome, so we had to show him a good time. On Sunday we had the Notre Dame London Program Soccer Classic, with the first 4 floors playing the top 4 floors. We (the first four floors) won 4 to 1 and had a good time trying to play "football" We will be taking TONS of pictures over our break so look for more pics the week of April 7th. Thanks and enjoy
Andrew, Scott, Me, Brad, birthday girl Annie, and Francis pose for a pic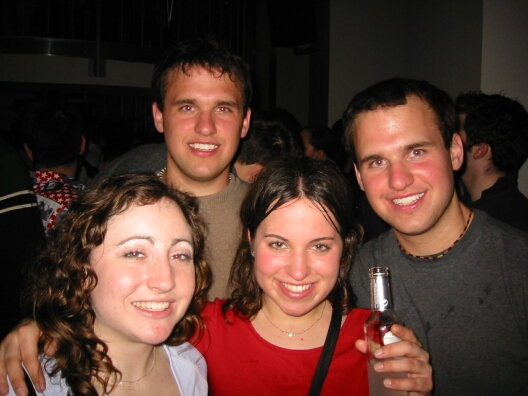 The Buser twins with two lucky ladies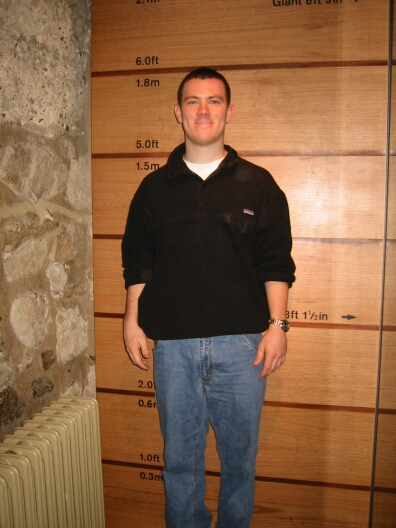 As you can see, I am 6 feet tall
One twin got all the height I guess . . .
Here is the White Tower, which is the oldest building inside the Tower of London, which spans 16 acres
Here we are in front of the White Tower
Francis takes over for me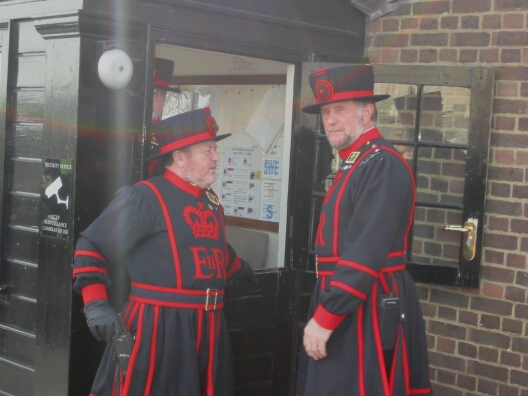 These are the guards of the Tower of London area, called Beefeaters. You may recognize them from the Liquor bottles, or so I hear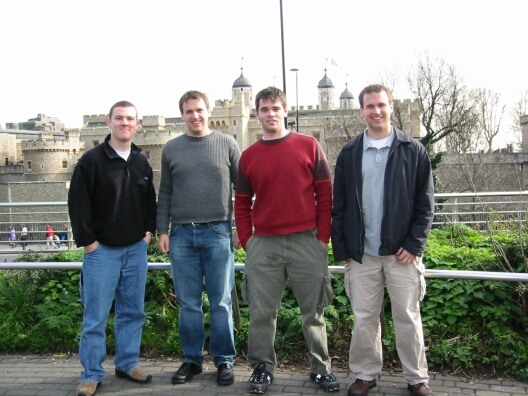 Here the four of us pose in front of the Tower of London area
The Buser twins and Francis stop in front of ole Big Ben
Francis, Paul Buser, and Me are in front of the closed Westminster Abbey
Here I am, claiming my rightful throne at Buckingham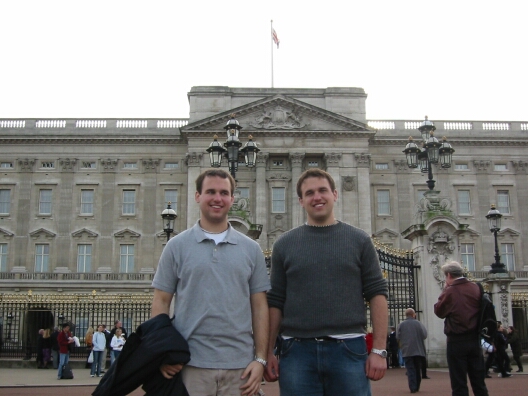 The Buser Twins pose in front of Buckingham Palace
This was the losing team, the top four floors. They lost 4 to 1 and notice i'm not on the losing team
Here is the winning team. We had 4 goals and a solid defense. Go Titans.
Here is the entire group. The program paid for us to rent a full sized astroturf field that was in a nearby park. It was really fun and the weather turned out great.