March 8 - 10 My Parents and others
These pics are mainly with my parents, but quite a few of them are from a few nights on the town. Enjoy!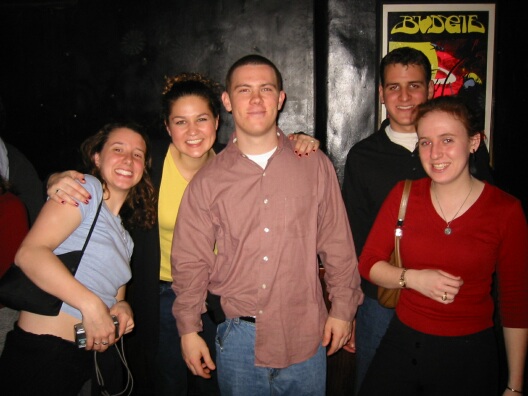 Me with some of my lady friends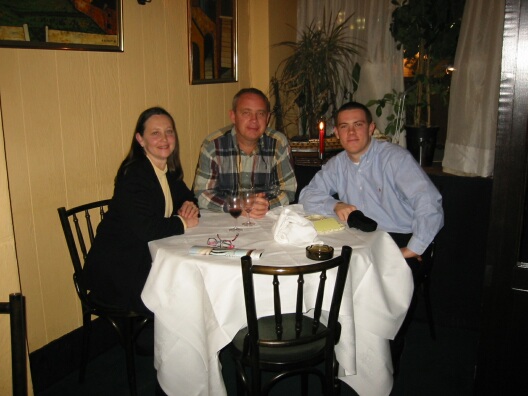 My parents and I have a nice Italian dinner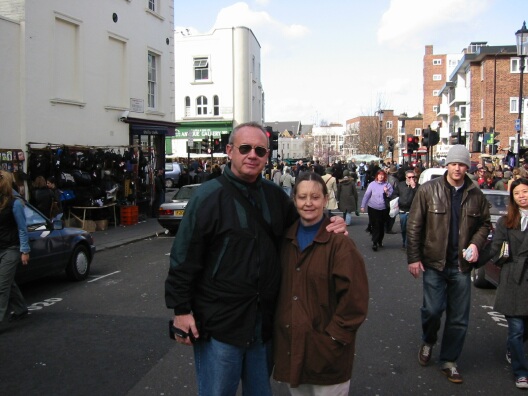 My dad "Big Jim" and Linda my mom, at the world famous Portabellow Rd. market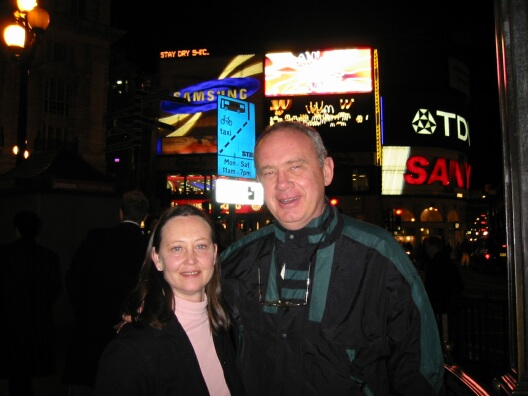 Mom and Dad in Piccadilly Circus at night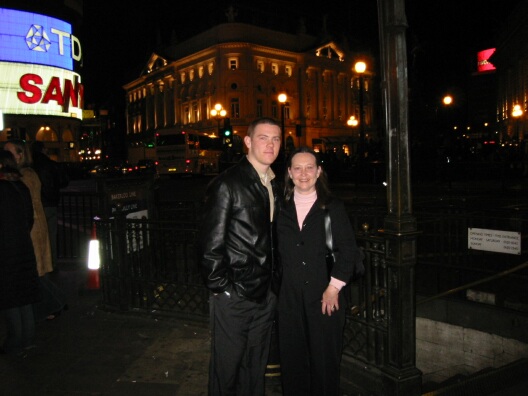 My Mom and I pose for dad in Piccadilly Circus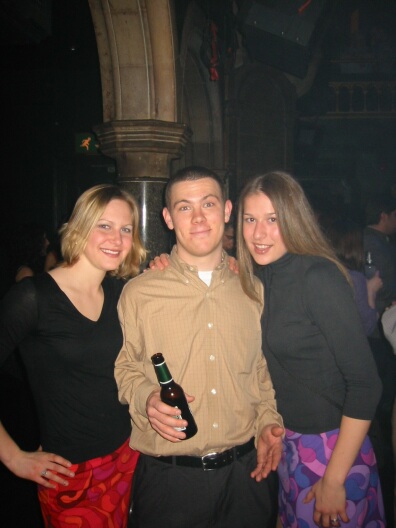 Allison, Maryn, and Me stop dancing for a pic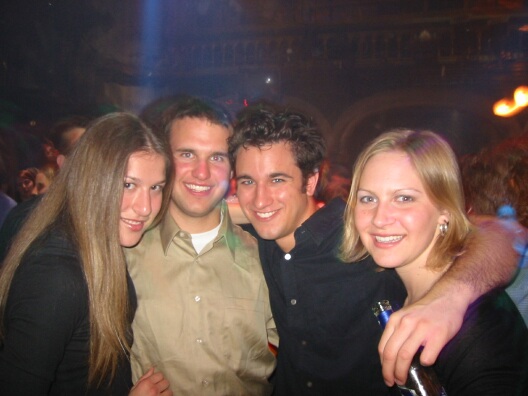 Maryn, Brad, Pip, and Allison pose while I take this pic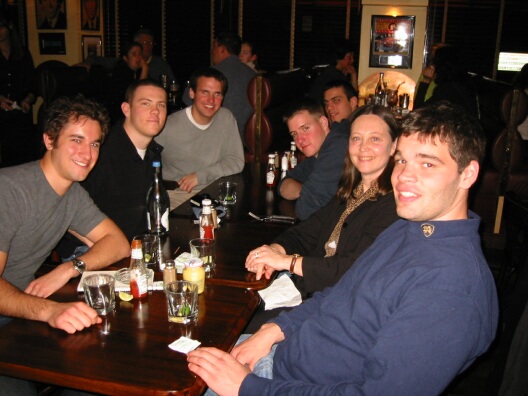 Mom and Dad took all of our crew out to dinner. From left, Pip, me, Brad, Joe, John, Mom, and Francis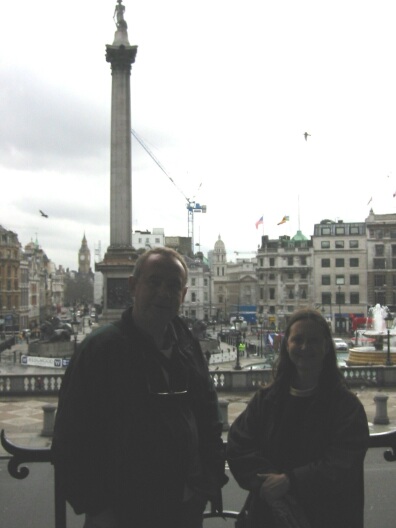 Mom and Dad at Trafalgar Square. This picture needed a flash.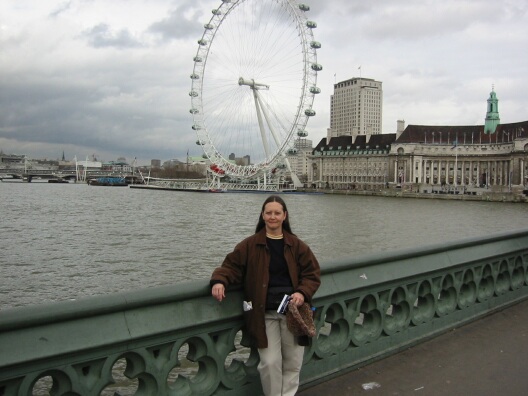 Mom at the new "London Eye" millenium ferris wheel, the world's largest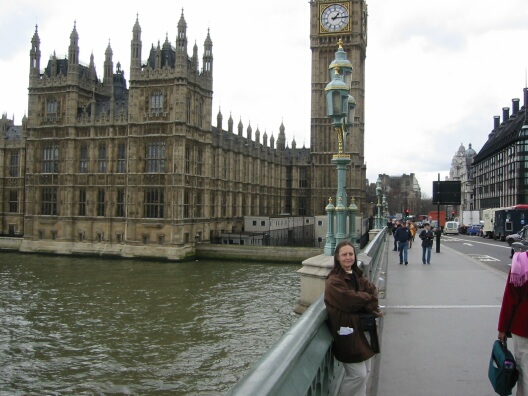 Mom at Big Ben and Parliament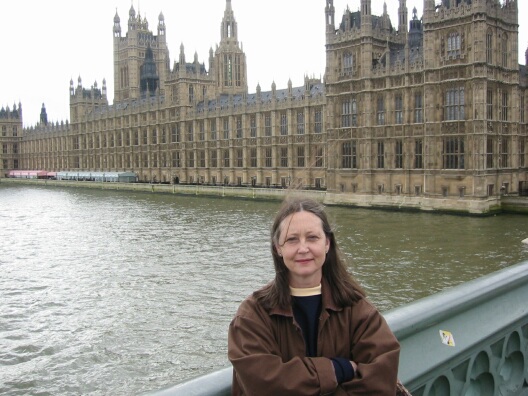 Mom again. Windy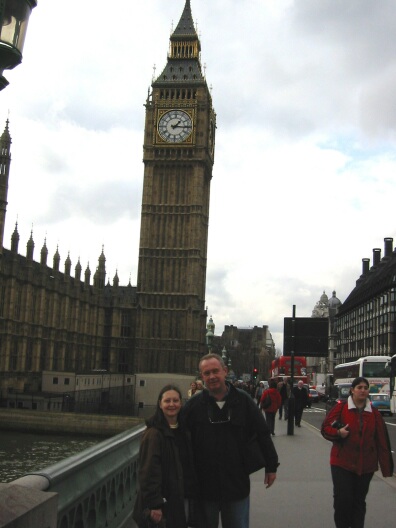 Mom and Dad pose for Big Ben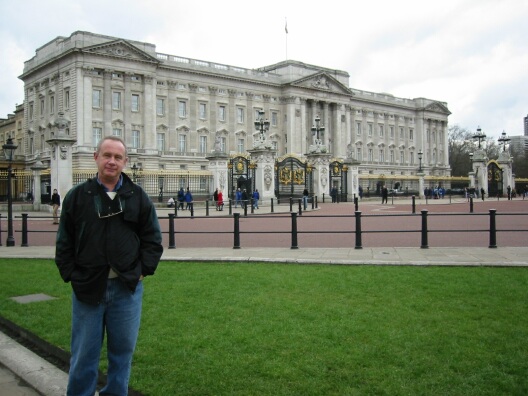 Dad poses at his favorite place, Buckingham Palace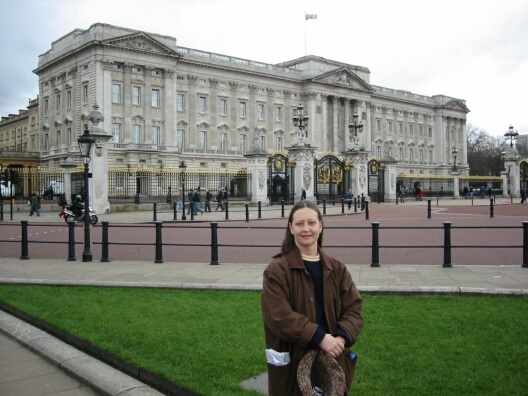 Mom poses in front of "Buckhouse"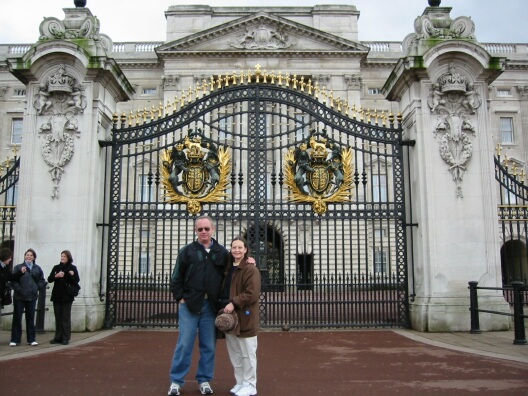 Mom and Dad at the gates of Buckingham Palace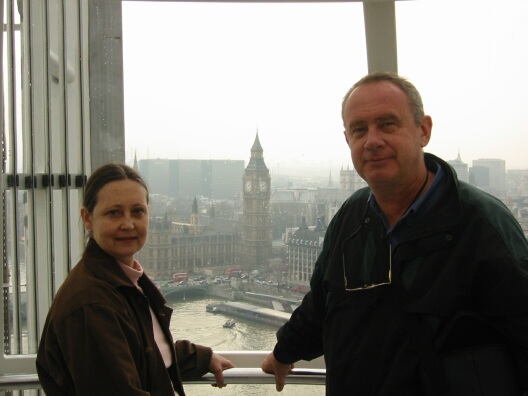 Mom and Dad from within the ferris wheel, the London Eye overlooking the Thames River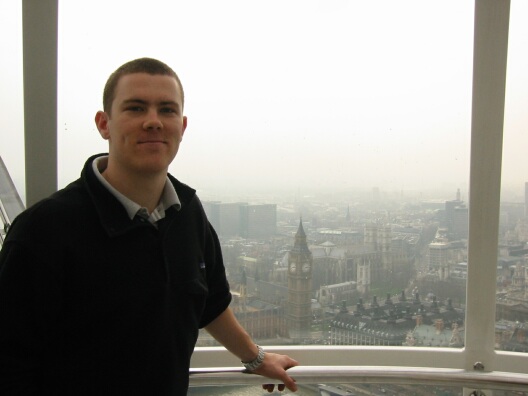 Me overlooking London from the London Eye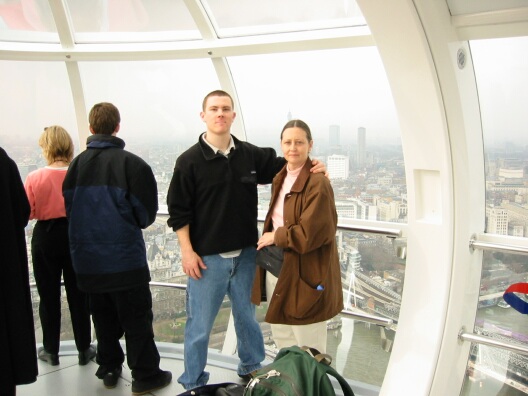 Mom and Me pose for Dad within the bubble of the London Eye ferris wheel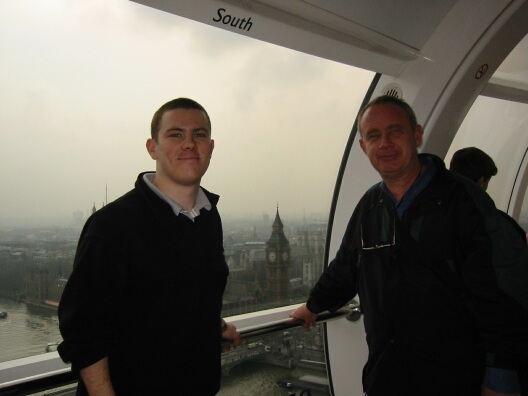 Dad and Me in the bubble again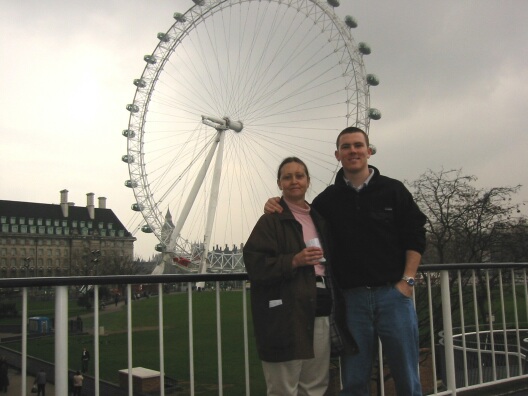 Mom and me pose away from the London Eye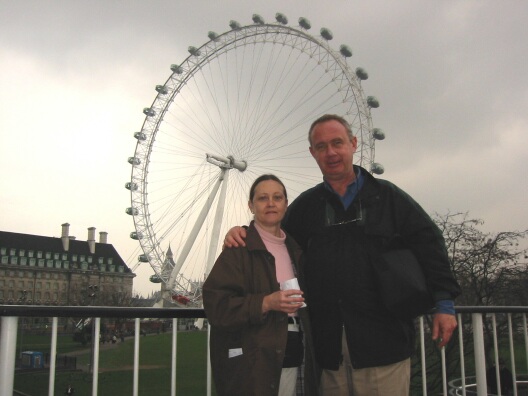 Mom and Dad pose for me finally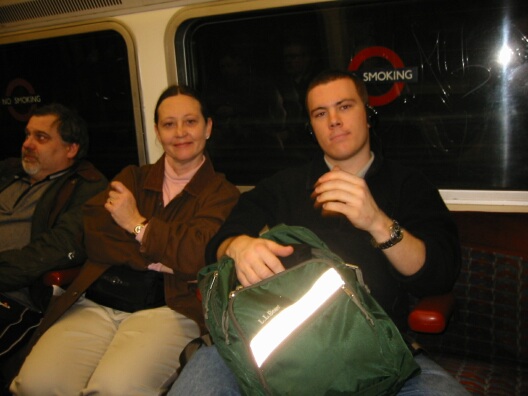 Mom and me chillin in the tube London style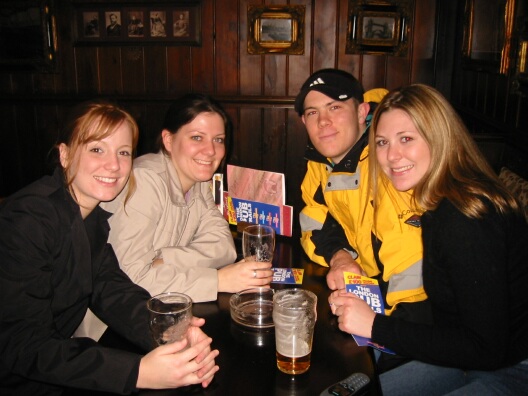 Me with some friend Katie, Erin, and Renee during our "6 Pub Crawl"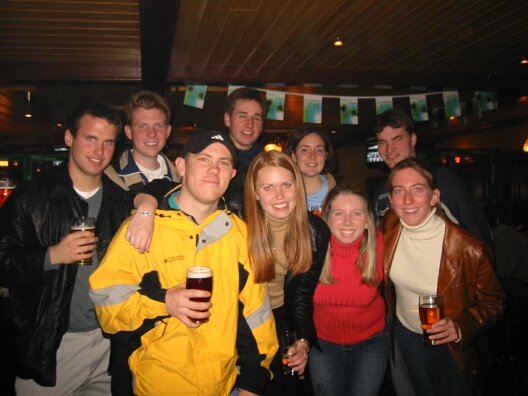 At pub number 4 I believe on the pub trail. If we do two pub trails at any time we get a free tshirt. We are half way there!