January 14 - 21
I will put up some pics every week, usually on Monday. Check back often. These pics are from around London, and especially our Saturday day trip to Stonehenge and Bath.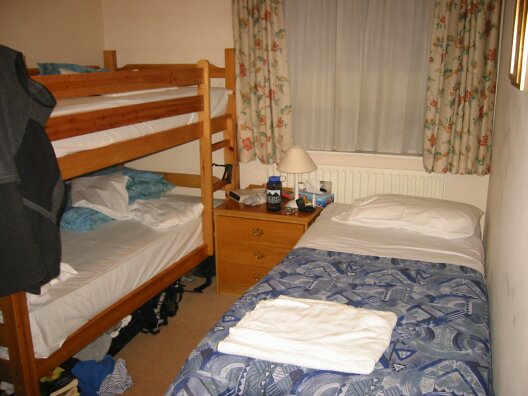 This is my bedroom. Yep, with 3 guys its tight as all get out. I have the bed by myself.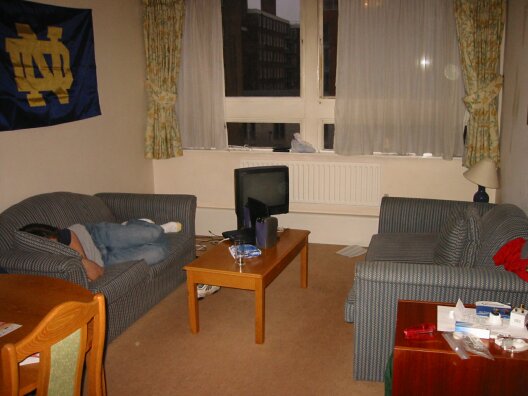 This is our den, which is actually pretty nice. The TV here sucks though.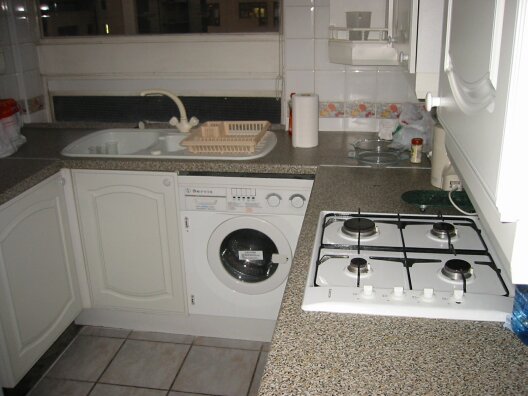 Here is our kitchen. The washer looking thing is actually our washer and our dryer. The drying here takes hours and this thing holds at most 2 pairs of pants and some socks.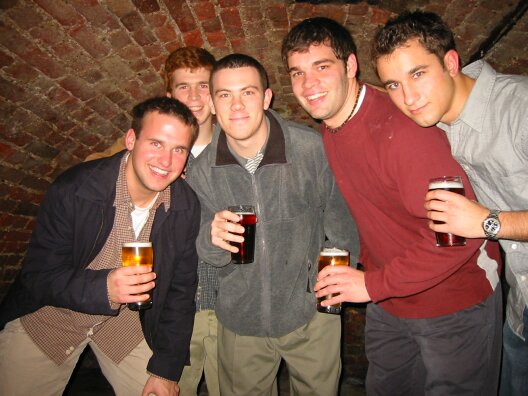 This is the basement of a very old pub called "The Masons Arms". This room actually used to be a dungeon to keep prisoners before they were hung right near here.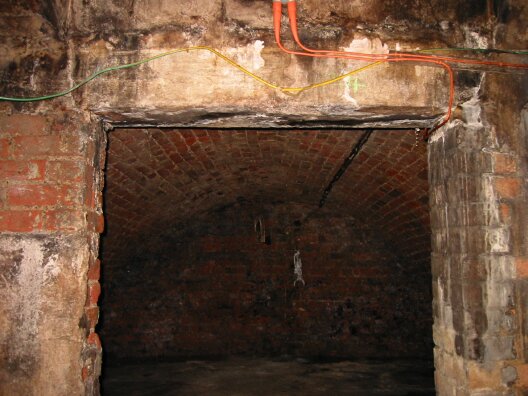 Here is the dungeon. Its now used for normal basement stuff but the guy who showed us said its haunted. Pretty cool.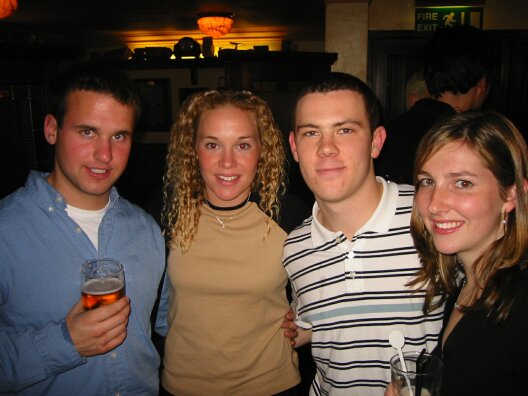 Back at a pub, whats new.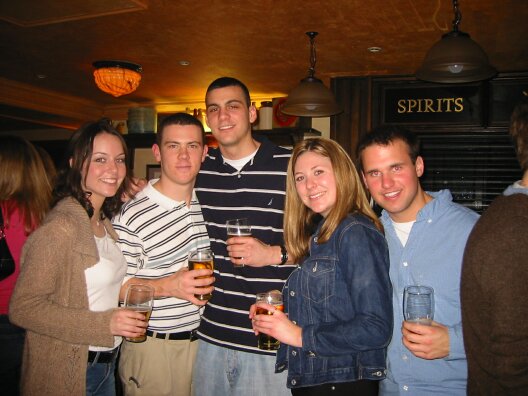 The two guys are my flat mates and we are with some girls from across the hall at Callahan's Irish pub.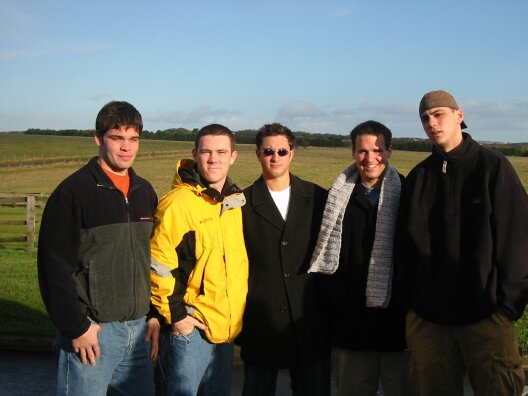 Here is basically the crew i run with. Behind us is a field near Stonehenge.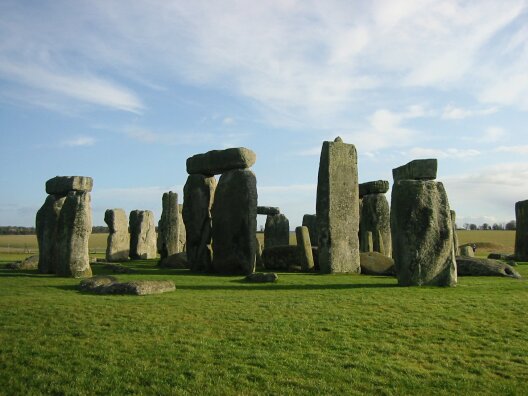 Here is Stonehenge. Its about 2 hours away from London and its cool. Its not exactly the coolest thing ever, but its worth seeing.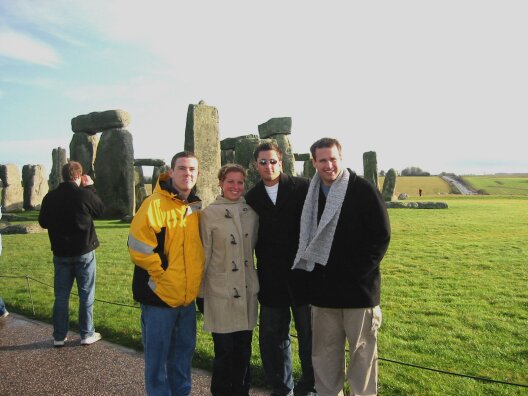 This was as close as you could get to the rocks since Chevy Chase knocked them over with his station wagon in European Vacation.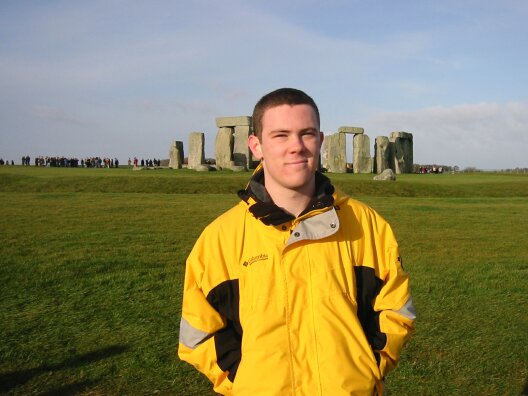 Here is the man himself at Stonehenge.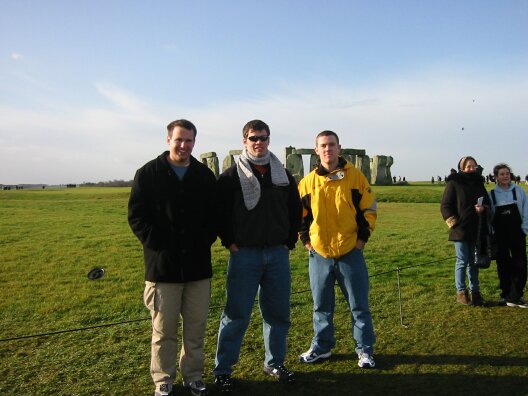 Brad, Francis, and me at Stonehenge again.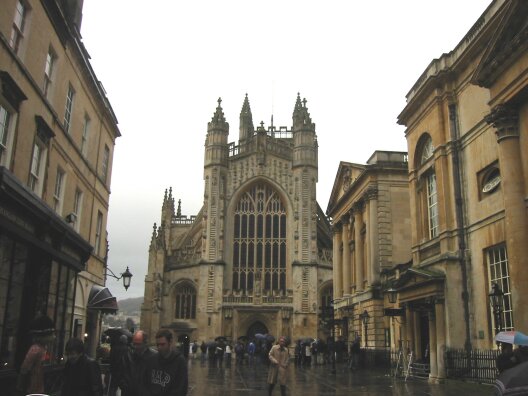 Here is the Abbey that we saw in the town of Bath. Bath was named by the Romans who conquered England right at the early AD era. They built this city with a great bath. They didnt build this church though.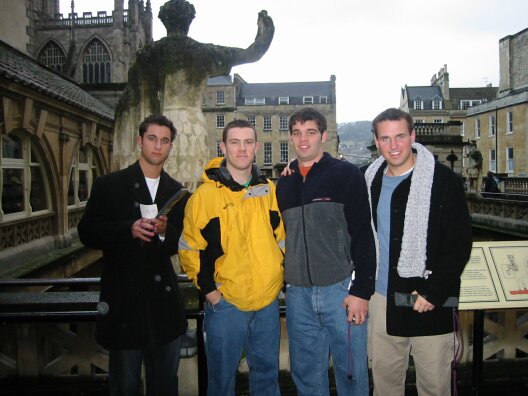 Here is the top outer circle of this great bath and spa the Romans built.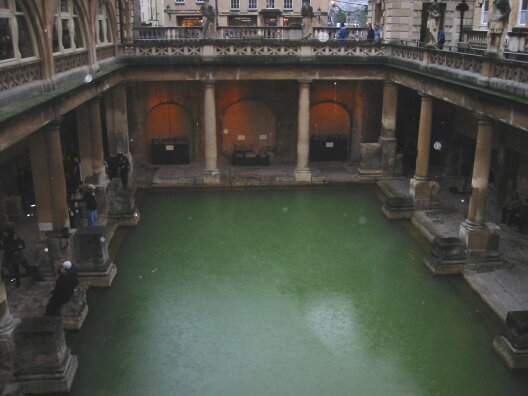 Here is looking down into the bath itself. Those waters are natural spring waters gushing up at very hot tempatures naturally from the earth.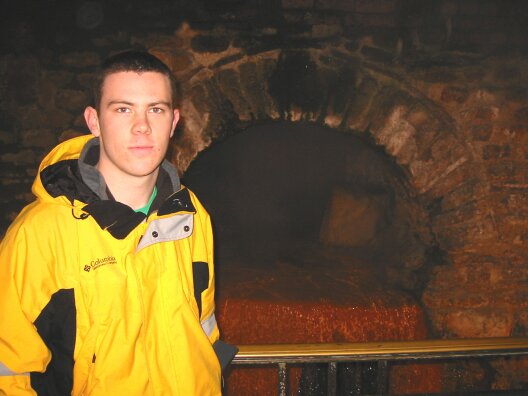 Here is the beginning of the system to pump the water into the bath from the natural spring.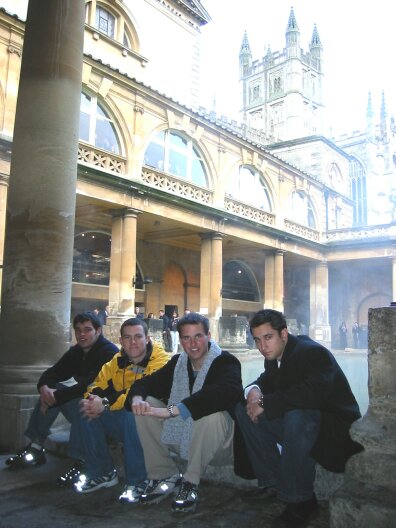 Here is my crew sitting at the step of the Bath. A little bright.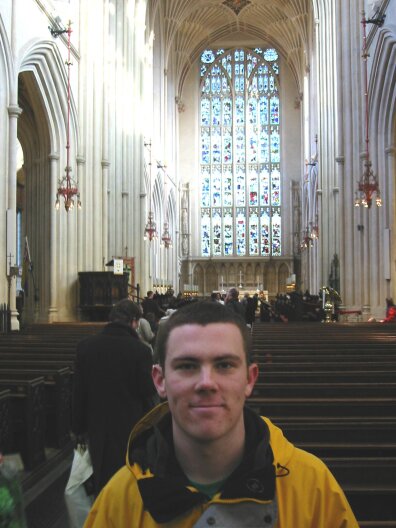 Here is myself inside the Abbey at Bath. It was very cool, but not quite as breath taking as Westminster Abbey here in London.