Dublin, Ireland -- St. Patty's Day Weekend
We were in Dublin for the whole weekend March 15 to the 17th. We had a great time, but didnt do much site seeing and therefore the lack of pictures. I apologize, but there are a few good ones I guess.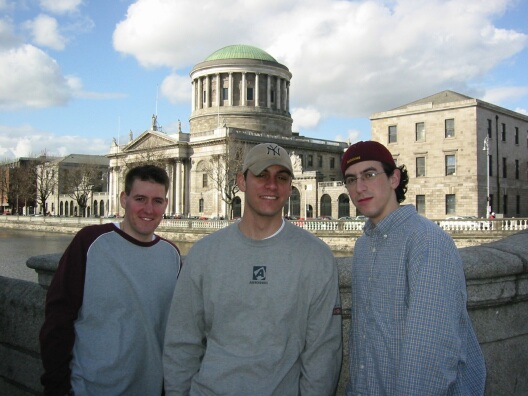 Here are John, Joe, and Dan (on spring break from South Bend) in front of some Church in Dublin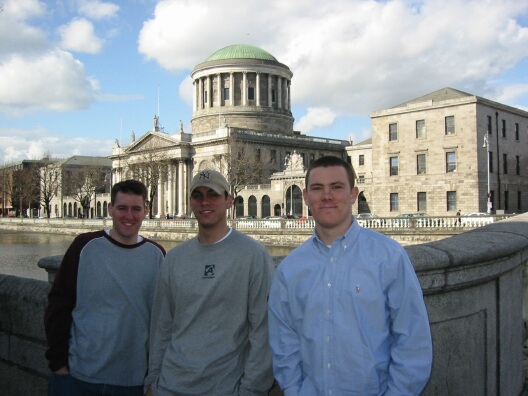 I take Dan's place in the picture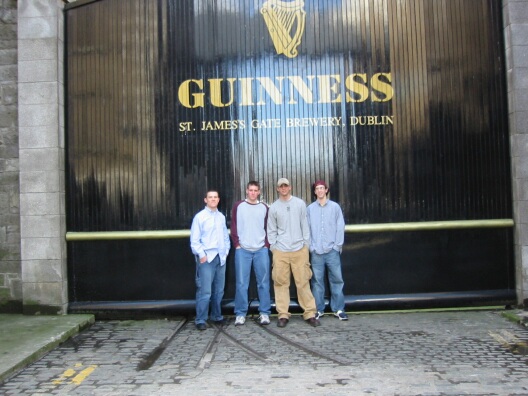 Here the 4 of us are going into the Guinness brewery and museum. Guinness Beer is the oldest and most famous beer in the world. Its a distinct black, smooth, creamy flavor is awesome.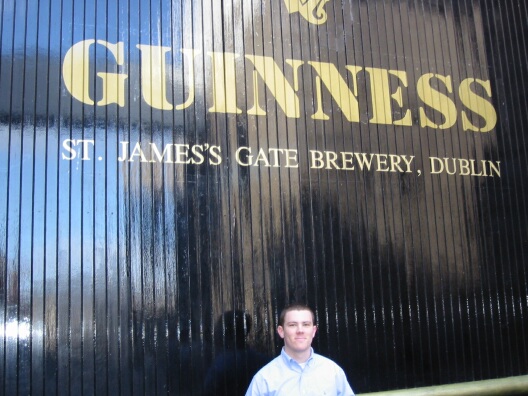 Just me at the "Gates to Paradise"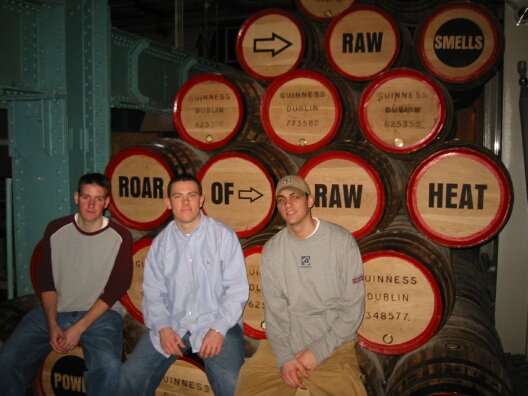 Here we are in the factory at one of the exhibits. The museum was 6 floors showing different exhibits on the history of Guinness Beer and how they make it. It is referred to quite often as "Black Gold". I assure you that Guinness in Dublin is ten times better than the states, as Guinness is said to not "travel well."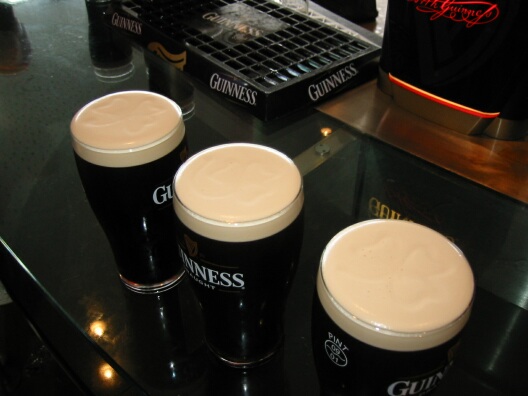 Here are the complimentary pints they give each person at the end of the tour.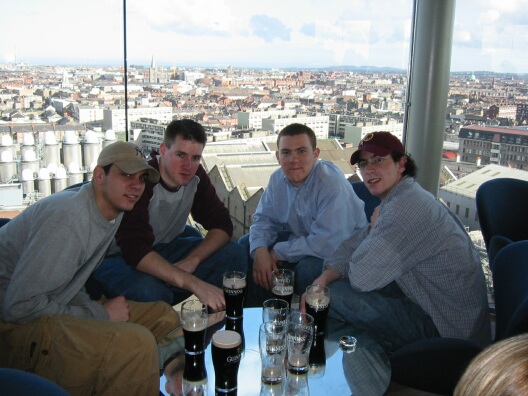 Here is all of us at the top of the tour in the "Gravity Bar" overlooking Dublin with our awesome, creamy pints of Guinness.